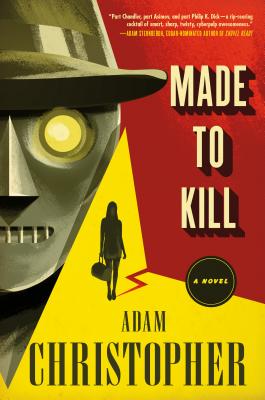 Made to Kill
A Ray Electromatic Mystery (Ray Electromatic Mysteries #1)
Hardcover

* Individual store prices may vary.
Other Editions of This Title:
Digital Audiobook (11/2/2015)
December '15 Indie Next List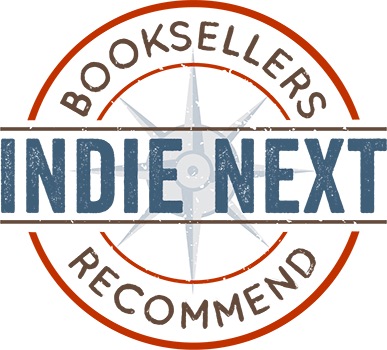 "Meet Raymond Electromatic, private detective tuned assassin. Oh, and he's also the world's last robot. It's just another day in 1965 Hollywood and business as usual for Ray and his boss, Ada. That is, until a mysterious woman shows up with a duffel bag full of unmarked gold bars and a request. Unable to pass up all that money, Ray takes the case. Soon, Ray discovers that this is no regular 'find him and assassinate him' kind of job. Made to Kill brings back noir with a stylish new twist in this captivating tale for people of all makes and models!"
— Jennifer Steele (M), Boswell Book Company, Milwaukee, WI
View the List
Description
It was just another Tuesday morning when she walked into the office—young, as I suspected they all might be, another dark brunette with some assistance and enough eye black to match up to Cleopatra. And who am I? I'm Ray, the world's last robot, famed and feared in equal measure, which suits me just fine—after all, the last place you'd expect to find Hollywood's best hit man is in the plain light of day.
Raymond Electromatic is good at his job, the lone employee of the Electromatic Detective Agency—except for Ada, office gal and super-computer, the constant voice in Ray's inner ear. Ray might have taken up a new line of work, but money is money, after all, and he was programmed to make a profit. Besides, with his twenty-four-hour memory-tape limits, he sure can keep a secret.
When a familiar-looking woman arrives at the agency wanting to hire Ray to find a missing movie star, he's inclined to tell her to take a hike. But she had the cold hard cash, a demand for total anonymity, and tendency to vanish on her own.
Plunged into a glittering world of fame, fortune, and secrecy, Ray uncovers a sinister plot that goes much deeper than the silver screen—and this robot is at the wrong place, at the wrong time.
Made to Kill is the thrilling new speculative noir from novelist and comic writer Adam Christopher.
Ray Electromatic Mysteries
Brisk Money
Made to Kill
Standard Hollywood Depravity
Killing is My Business
Praise For Made to Kill: A Ray Electromatic Mystery (Ray Electromatic Mysteries #1)…
"Robot noir in 60s Los Angeles? You had me at 'Hello.'"—John Scalzi, New York Times bestselling novelist
"The dialogue is effortlessly swift and clever, and even the B-movie climax is a spectacle to behold. Above that, though, Ray sparks to live, and his antiheroic slant only makes him that much more compelling and and sympathetic. Knowing that there are only two more Raymond Electromatic mysteries to come is the book's only disappointment."—NPR
"Genre mash-ups don't always succeed, but this one will please fans of both gumshoes and laser beams."—Publishers Weekly
"A fun, fast read for anyone willing to take the speculative leap--a must-add for most fiction collections."—Booklist (starred review)
"Made to Kill is yet more proof that we should all be thankful for Adam Christopher and his imagination. This tale of robot noir is unlike anything I've ever read — Adam's is a weird and wonderful voice and we are lucky to have it."—Chuck Wendig, New York Times bestselling author of Aftermath
"Adam Christopher has brilliantly deduced what should have been obvious all along: Classic noir and robots are a perfect match. Part Chandler, part Asimov, and part Philip K. Dick, Made to Kill is a rip-roaring cocktail of smart, sharp, twisty, cyber-pulp awesomeness."—Adam Sternbaugh, author of Shovel Ready
"Made to Kill is just the sort of exciting genre collision that marks out Adam Christopher as one of the hottest new young SF writers."—Paul Cornell, author of The Severed Streets
"A smart, rollicking noir/SF mashup. One of the best books I've read all year."—Kelly Braffet, author of Save Yourself
Tor Books, 9780765379184, 240pp.
Publication Date: November 3, 2015
About the Author
Adam Christopher is a novelist and comic writer. In 2010, as an editor, Christopher won a Sir Julius Vogel award, New Zealand's highest science fiction honor. His debut novel, Empire State, was SciFiNow's Book of the Year and a Financial Times Book of the Year for 2012. In 2013, he was nominated for the Sir Julius Vogel award for Best New Talent, with Empire State shortlisted for Best Novel. His other novels include The Age Atomic and The Burning Dark.
Book Videos
or
Not Currently Available for Direct Purchase