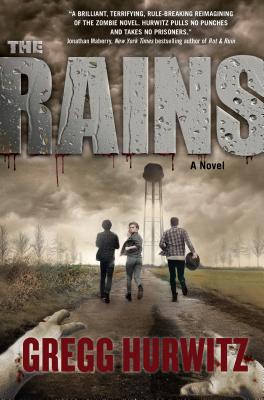 The Rains (Hardcover)
Tor Teen, 9780765382672, 352pp.
Publication Date: October 18, 2016
Description
The first young adult page-turner from New York Times bestselling author Gregg Hurwitz. In one terrifying night, the peaceful community of Creek's Cause turns into a war zone. No one under the age of eighteen is safe. Chance Rain and his older brother, Patrick, have already fended off multiple attacks from infected adults by the time they arrive at the school where other young survivors are hiding.
Most of the kids they know have been dragged away by once-trusted adults who are now ferocious, inhuman beings. The parasite that transformed them takes hold after people turn eighteen--and Patrick's birthday is only a few days away.
Determined to save Patrick's life and the lives of the remaining kids, the brothers embark on a mission to uncover the truth about the parasites--and what they find is horrifying. Battling an enemy not of this earth, Chance and Patrick become humanity's only hope for salvation.
About the Author
GREGG HURWITZ is a New York Times bestselling thriller author. His novels, including They're Watching, Trust No One, The Crime Writer, Troubleshooting, and Orphan X, have been shortlisted for numerous literary awards, graced top ten lists, and have been translated into over two dozen languages. He is also a New York Times bestselling comic book writer, having penned stories for Marvel and DC. Additionally, he's written screenplays for many major studios and written, developed, and produced television for various networks. Hurwitz resides in Los Angeles.
Advertisement