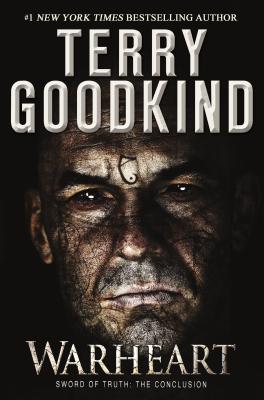 Warheart (Hardcover)
Sword of Truth - The Conclusion (Richard and Kahlan #4)
Tor Books, 9780765383082, 464pp.
Publication Date: November 17, 2015
* Individual store prices may vary.
Description
All is lost. Evil will soon consume the D'Haran Empire. Richard Rahl lies on his funeral bier. It is the end of everything.
Except what isn't lost is Kahlan Amnell. Following an inner prompting beyond all reason, the last Confessor will wager everything on a final desperate gambit, and in so doing, she will change the world forever.
Terry Goodkind's New York Times bestseller, Warheart, is the direct sequel to, and the conclusion of, the story begun in The Omen Machine, The Third Kingdom, and Severed Souls.
About the Author
Terry Goodkind is a #1 New York Times bestselling author. His books include the eleven-volume Sword of Truth series, beginning with Wizard's First Rule, the basis for the television show Legend of the Seeker. Goodkind was born and raised in Omaha, Nebraska, where he also attended art school. Alongside a career in wildlife art, he has also been a cabinetmaker and a violin maker, and he has done restoration work on rare and exotic artifacts from around the world -- each with its own story to tell, he says. While continuing to maintain the northeastern home he built with his own hands, in recent years he and his wife Jeri have created a second home in the desert Southwest, where he now spends the majority of his time.