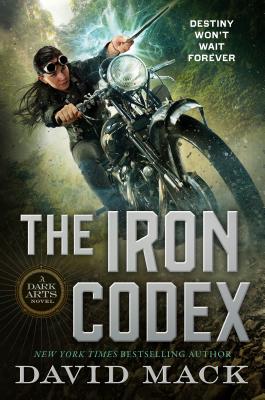 The Iron Codex (Dark Arts #2) (Paperback)
Tor Books, 9780765383211, 384pp.
Publication Date: January 15, 2019
* Individual store prices may vary.
Description
The wizards of World War II become the sorcerers of the Cold War in this globe-spanning thriller sequel to The Midnight Front

1954: In SouthEast Asia, Cade Martin, hero of the Midnight Front during World War II, chases ghosts and flees his past. In the United States, Briet Segfrunsd ttir heads the Pentagon's top-secret magickal warfare program. And In South America, Anja Kernova hunts fugitive Nazi sorcerers with the help of a powerful magickal tome known as the Iron Codex.
In an ever-more dangerous world, a chance encounter sparks an international race to find Anja and steal the Iron Codex. Anja is hunted by friend and foe alike toward a showdown on Bikini Atoll in March 1954: the Castle Bravo nuclear test, where science and black magic are destined to collide.
About the Author
DAVID MACK is the New York Times bestselling author of more than thirty novels, including the Star Trek Destinyand Cold Equations trilogies. His writing credits span several media, including television (for episodes of Star Trek: Deep Space Nine), film, short fiction, magazines, and comic books. He currently resides in New York City. The Iron Codex is the second in the Dark Arts series, and sequel to The Midnight Front.