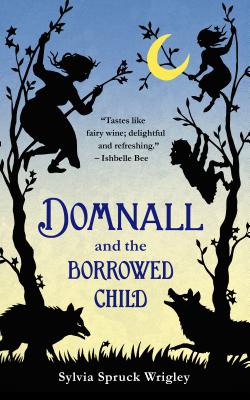 Domnall and the Borrowed Child (Paperback)
Tor.com, 9780765385314, 104pp.
Publication Date: November 10, 2015
Other Editions of This Title:
Digital Audiobook (11/9/2015)
* Individual store prices may vary.
Description
The best and bravest faeries fell in the war against the Sluagh, and now the Council is packed with idiots and cowards. Domnall is old, aching, and as cranky as they come, but as much as he'd like to retire, he's the best scout the Sithein court has left.

When a fae child falls deathly ill, Domnall knows he's the only one who can get her the medicine she needs: Mother's milk. The old scout will face cunning humans, hungry wolves, and uncooperative sheep, to say nothing of his fellow fae!

PRAISE FOR DOMNALL AND THE BORROWED CHILD

"Tastes like fairy wine; delightful and refreshing." — Ishbelle Bee, author of The Singular and Extraordinary Tale of Mirror and Goliath
About the Author
Sylvia Spruck Wrigley was born in Germany and spent her childhood in Los Angeles. She emigrated to Scotland where she guided German tourists around the Trossachs and searched for the supernatural. She now splits her time between South Wales and Andalucia where she writes about plane crashes and faeries, which have more in common than most people might imagine. Her fiction was nominated for a Nebula in 2013 and her short stories have been translated into over a dozen languages.
Praise For Domnall and the Borrowed Child…
"[Domnall and the Borrowed Child] is like a tiny Celtic fantasy travel adventure with a setting rich enough to be an epic novel. This is a must-read for fans of Celtic fantasy!" - Bull Spec