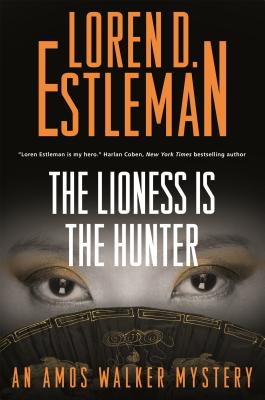 The Lioness Is the Hunter (Amos Walker Mysteries #26) (Hardcover)
Forge, 9780765388452, 240pp.
Publication Date: February 28, 2017
* Individual store prices may vary.
Description
A hot new Amos Walker mystery by a master of the hard-boiled detective novel. "Loren Estleman is my hero."--Harlan Coben, New York Times bestselling author
Detroit entrepreneur Carl Fannon hires Walker to trace Emil Haas, his partner, whose sudden disappearance has jeopardized their firm's plans to purchase the historic Sentinel Building. Almost immediately, the missing man shows up and asks the detective to meet him in the empty Sentinel to discuss a top-secret concern. Walker complies, only to find not Haas, but Fannon's suffocated corpse locked in a basement vault.
When Gwendolyn Haas, the partner's adult daughter, enters the picture, the client number rises to three, including one missing and one murdered. But the worst is yet to come: Emil Haas's "concern" is that Fannon's been buying up depressed real estate on behalf of Charlotte Sing, the international fugitive Walker knows only too well as Madam Sing. Madam Sing is believed to have been executed in Asia for capital crimes without number, but instead may be engaged in rebuilding her fortune to relaunch her assault on civilization.
About the Author
LOREN D. ESTLEMAN is author of more than seventy novels, including twenty-two featuring Amos Walker. Winner of four Shamus Awards, five Spur Awards and three Western Heritage Awards, he lives in Michigan with his wife, author Deborah Morgan.