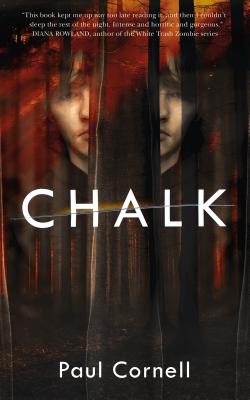 Chalk (Paperback)
St. Martins Press-3pl, 9780765390950, 272pp.
Publication Date: March 21, 2017
Description
Paul Cornell plumbs the depths of magic and despair in Chalk, a brutal exploration of bullying in Margaret Thatcher's England.
Andrew Waggoner has always hung around with his fellow losers at school, desperately hoping each day that the school bullies led by Drake will pass by him in search of other prey. But one day they force him into the woods, and the bullying escalates into something more; something unforgivable; something unthinkable.
Broken, both physically and emotionally, something dies in Waggoner, and something else is born in its place.
In the hills of the West Country a chalk horse stands vigil over a site of ancient power, and there Waggoner finds in himself a reflection of rage and vengeance, a power and persona to topple those who would bring him low.
About the Author
PAUL CORNELL is a writer of science fiction and fantasy in prose, comics and television, one of only two people to be Hugo Award nominated for all three media. A New York Times #1 Bestselling author, he's written Doctor Who for the BBC, Wolverine for Marvel, and Batman & Robin for DC. He's won the BSFA Award for his short fiction, an Eagle Award for his comics, and shares in Writer's Guild Award for his TV work. His recent Tor.com novella Witches of Lychford has been nominated for the BSFA Award and the British Fantasy Award.
Advertisement