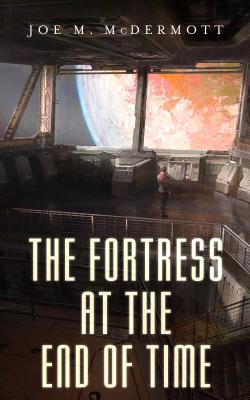 The Fortress at the End of Time (Paperback)
Tor.com, 9780765392817, 272pp.
Publication Date: January 17, 2017
* Individual store prices may vary.
Description
One of the Verge's Best Books of 2017
Captain Ronaldo Aldo has committed an unforgivable crime. He will ask for forgiveness all the same: from you, from God, even from himself.
Connected by ansible, humanity has spread across galaxies and fought a war against an enemy that remains a mystery. At the edge of human space sits the Citadel—a relic of the war and a listening station for the enemy's return. For a young Ensign Aldo, fresh from the academy and newly cloned across the ansible line, it's a prison from which he may never escape.
Deplorable work conditions and deafening silence from the blackness of space have left morale on the station low and tensions high. Aldo's only hope of transcending his station, and cloning a piece of his soul somewhere new is both his triumph and his terrible crime.
The Fortress at the End of Time is a new science fiction novel from Joe M. McDermott.
About the Author
JOE M. McDERMOTT is best known for the novels Last Dragon, Never Knew Another, and Maze. His work has appeared in Asimov's, Analog, and Lady Churchill's Rosebud Wristlet. He holds an MFA from the University of Southern Maine's Stonecoast Program. He lives in Texas.
Praise For The Fortress at the End of Time…
"The Fortress at the End of Time is an essential read, and feels like a throwback to the era of classic science fiction from authors such as Frank Herbert or Ursula K. Le Guin." —The Verge
"McDermott manages to paint a vivid world in a few pages." —The Washington Post
"The story works on many different levels... readers will be sucked in." —Romantic Times
"I can say this, Joe M. McDermott's Fortress at the End of Time is an intellectual bombastic space opera" —Paul Jessup, author of Glass Coffin Girls
"The Fortress at the End of Time is a brilliant novel." —Geek Ireland
"The Fortress at the End of Time will hit all of the right spots with science fiction fans. Fast paced, but incredibly thoughtful, McDermott creates an unforgettable world at the end of the universe." —Teresa Frohock, author of Los Nefilim
"A highly original, completely affecting work." —Mysterious Galaxy