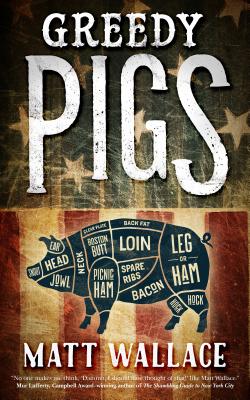 Greedy Pigs (Paperback)
St. Martins Press-3pl, 9780765393203, 192pp.
Publication Date: May 16, 2017
About the Author
MATT WALLACE is the author of The Next Fix, The Failed Cities, and the novella series, Slingers. He's also penned over one hundred short stories, some of which have won awards and been nominated for others, in addition to writing for film and television. In his youth he traveled the world as a professional wrestler and unarmed combat and self-defense instructor before retiring to write full-time. He now resides in Los Angeles with the love of his life and inspiration for Sin du Jour's resident pastry chef.
Advertisement