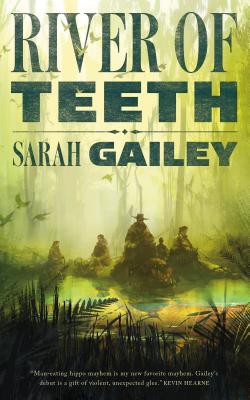 River of Teeth (Paperback)
St. Martin's Press, 9780765395238, 176pp.
Publication Date: May 23, 2017
About the Author
Hugo and Campbell finalist SARAH GAILEY came onto the scene in 2015 and has since become one of the sharpest, funniest voices in pop culture online. She is a regular contributor for multiple websites, including Tor.com. Her nonfiction has appeared in Mashable and The Boston Globe, and her fiction has been published internationally. She has a novel forthcoming from Tor Books in Spring 2019. She lives in Oakland, California.
Advertisement