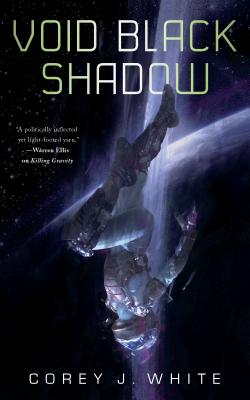 Void Black Shadow (Voidwitch Saga #2) (Paperback)
Tor.com, 9780765396938, 224pp.
Publication Date: March 27, 2018
Description
Corey J. White's brutal space opera Voidwitch Series continues: Mars Xi returns in Void Black Shadow, sequel to Killing Gravity.

Mars Xi is a living weapon, a genetically-manipulated psychic supersoldier with a body count in the thousands, and all she wanted was to be left alone. People who get involved with her get hurt, whether by MEPHISTO, by her psychic backlash, or by her acid tongue. It's not smart to get involved with Mars, but that doesn't stop some people from trying.
The last time MEPHISTO came for Mars they took one of her friends with them. That was a mistake. A force hasn't been invented that can stop a voidwitch on a rampage, and Mars won't rest until she's settled her debts.
About the Author
COREY J. WHITE is a writer of science-fiction, horror, magical realism, and other, harder to define stories. He studied writing at Griffith University on the Gold Coast, and is now based in Melbourne, Australia. He is the author of the Voidwitch Saga, which includes Killing Gravity and Void Black Shadow.
Advertisement