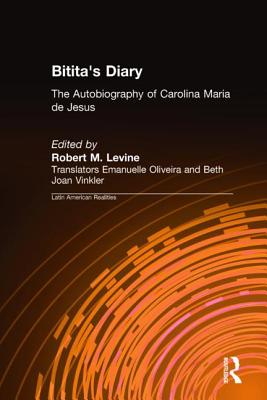 Bitita's Diary: The Autobiography of Carolina Maria de Jesus: The Autobiography of Carolina Maria de Jesus (Hardcover)
The Autobiography of Carolina Maria de Jesus: The Autobiography of Carolina Maria de Jesus
Routledge, 9780765602114, 180pp.
Publication Date: November 6, 1997
Description
Carolina Maria de Jesus (1914-1977), nicknamed Bitita, was a destitute black Brazilian woman born in the rural interior who migrated to the industrial city of Sao Paulo. She was self-taught and obtained a degree of celebrity after the publication of several of her diaries written in the 1950s. Her book, Quarto de Despejo (The Garbage Room) sold over 90,000 copies in six months, was translated into five languages, and sold over 300,000 copies in English hardcover alone, as Child of the Dark. Her autobiography, drafted just prior to her death, covers her early life in the 1920s and 1930s. Originally published in French as Journal de Bitita and appearing now for the first time in the English language, Bitita's Diary is the most important document testifying to the hardships of lower-class black Brazilian women ever written. Offering extensive details about race and race relations, religion in rural Brazil (both Roman Catholicism and spiritism), life in small towns and cities of the interior, sexual intimidation, and the hardships of sharecropping, Carolina provides an insightful and moving glimpse of the Brazilian Revolution of 1930 from the vantage point of a poor person caught up in its promise.

Advertisement