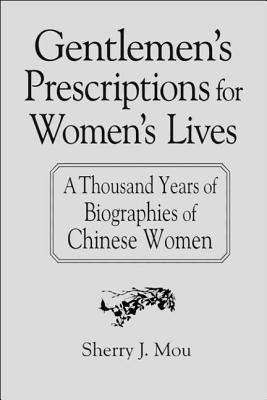 Gentlemen's Prescriptions for Women's Lives (Hardcover)
A Thousand Years of Biographies of Chinese Women: A Thousand Years of Biographies of Chinese Women (East Gate Books)
Routledge, 9780765608673, 304pp.
Publication Date: June 30, 2002
* Individual store prices may vary.
Description
As far back as the first century BCE, Chinese dynastic historians - all men - began recording the achievements of Chinese women and creating a structure of understanding that would be used to limit and control them. To men, these women became role models for their daughters and wives; to the few literate women readers, they became paradigms for their own behavior. Thus, although these biographies are descriptive by nature, they actually became prescriptive. Gentlemen's Prescriptions for Women's Lives is an enlightening source for studying Chinese women of the Imperial era as well as for understanding Chinese womanhood in general. By contextualizing these biographies, the author shows us these women not just as the complaisant, calm-eyed, delicate figures that adorn Confucian texts, but also as the products of the Confucian tradition's appropriation of women.
or
Not Currently Available for Direct Purchase