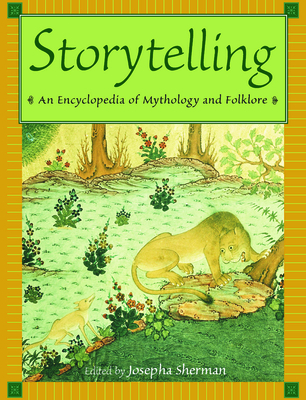 Storytelling (Hardcover)
An Encyclopedia of Mythology and Folklore
Routledge, 9780765680471, 910pp.
Publication Date: October 15, 2008
* Individual store prices may vary.
Description
Storytelling is an ancient practice known in all civilizations throughout history. Characters, tales, techniques, oral traditions, motifs, and tale types transcend individual cultures - elements and names change, but the stories are remarkably similar with each rendition, highlighting the values and concerns of the host culture. Examining the stories and the oral traditions associated with different cultures offers a unique view of practices and traditions."Storytelling: An Encyclopedia of Mythology and Folklore" brings past and present cultures of the world to life through their stories, oral traditions, and performance styles. It combines folklore and mythology, traditional arts, history, literature, and festivals to present an overview of world cultures through their liveliest and most fascinating mode of expression. This appealing resource includes specific storytelling techniques as well as retellings of stories from various cultures and traditions.
or
Not Currently Available for Direct Purchase