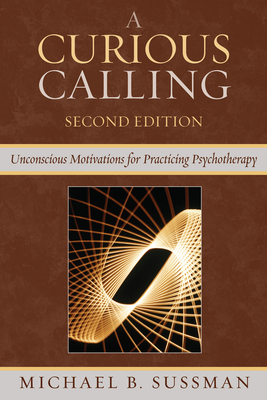 A Curious Calling
Unconscious Motivations for Practicing Psychotherapy, Second Edition
Paperback

* Individual store prices may vary.
Description
What brings you here? is the standard question posed to patients at the outset of their therapeutic journey. In A Curious Calling, this question is posed to therapists themselves. Applicants to psychotherapy training programs commonly state that they wish to help people--but this tells us very little. What are the unconscious factors underlying the decision to become a psychotherapist? Guilt, compassion, a sense of moral duty, a sense of power? Or a wish to be needed, or to enjoy vicariously the prospect of receiving aid and comfort? For each individual with a need to help there exists a unique constellation of underlying motives and aims. Without exploring and facing up to these hidden sources of motivation, therapists run the risk of exploiting patients for their own needs. The only comprehensive text on this topic, Sussman's book presents a survey of motivations to practice psychotherapy, through an extensive review of the available literature and discussion of the results of a qualitative study of therapists conducted by the author.
Jason Aronson, 9780765705525, 258pp.
Publication Date: October 23, 2007
About the Author
Michael B. Sussman, Psy.D., is a clinical psychologist in Cambridge, Massachusetts. Dr. Sussman has worked in private practice and as a clinical instructor at Harvard University. He is the editor of A Perilous Calling: The Hazards of Psychotherapy Practice and the author of a children's picture book, Otto Grows Down.