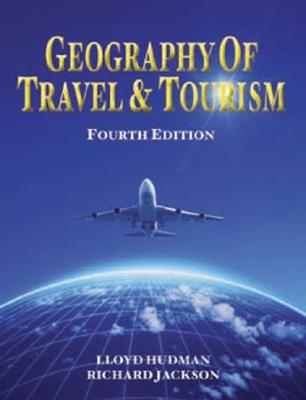 Geography of Travel & Tourism (Paperback)
Cengage Learning, 9780766832565, 534pp.
Publication Date: July 19, 2002
* Individual store prices may vary.
Description
This text is designed for Hospitality, Travel and Tourism program courses in the geography of travel and tourism. It gives a basic geographic overview of the world and each major geographic region, providing insights about the geographic character of specific regions to show how it establishes a setting for tourism. All regions or countries have a brief overview of the cultural, physical, and tourism characteristics of the region or country. The cultural characteristics are in the form of cultural capsules pertaining to the people and some tips as to personal actions that are acceptable and others to be avoided. Following the analysis of the geographic character the text discusses the tourist attractions in each of the regions, focusing on the geographic features that are important for creating a desire to visit that region. The authors highlight the most significant attractions, which combine with the geographic facts of the region to form the uniqueness of the area for visitors. In some cases there are differences of opinions concerning which are the major attractions, but those presented in the text provide an overview of the character of each specific tourist destination region. Tourists themselves also create geography. An area with few tourists is different in character from an area with large numbers of visitors. The origin of tourists also affects the environment; as for example visitors from Great Britain create a different environment than those from France because of their differing expectations and resultant services.
or
Not Currently Available for Direct Purchase