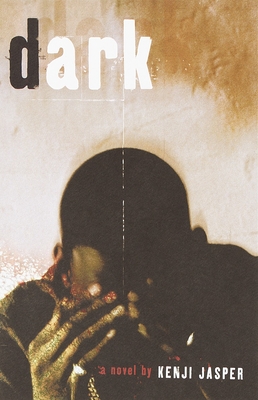 Dark (Paperback)
Broadway Books, 9780767907071, 256pp.
Publication Date: June 12, 2001
Description
Thai Williams is walking a thin line between two worlds. On one side he has his job as a filing clerk for the Washington, D.C., Department of Public Works, his girlfriend Sierra, and his plans for going to college. But on the other, darker side there are his friends Snowflake and Ray Ray, men who run the neighborhood streets dodging the dangers of the criminal life and its after-effects. But that thin line disappears when Thai walks in on Sierra with another man, whom he eventually kills in a haze of jealousy and confusion. From there Thai finds himself on the run and away from the five-block stretch where he's lived for all his life. He finds his way to Charlotte, where Enrique, his closest friend of all, has moved in search of a better life. In the course of the week that follows, Thai encounters a series of men and women who show him aspects of life he never dreamed of in his narrow ghetto existence. All of them are looking for answers, but it is Thai who must find his own path out of the dark and into the clear light of moral responsibility and repentance for his actions.
In his first novel, Kenji has written a haunting portrait of his own urban generation, shadowed (and often erased) by violence, but determined to make their own mark on the world.
About the Author
Kenji Jasper is a twenty-five-year-old writer and journalist whose work has appeared in "Vibe, Essence, The Source, " and other publications. A native of Washington, D.C., and a graduate of Morehouse College, he now lives in Brooklyn, NY.
Praise For Dark…
"Dark is the hard to face journey towards redemption, illuminated by characters whose mistakes could easily have been made by any one of us. An impressive debut the new images of the urban experience will be carved out by Kenji Jasper."--Ernesto Quinones, author of Bodega Dreams


"Kenji Jasper has tapped into the voice of his generation with this amazing new book. He understands the fears and aspirations of the young African/American male and is not afraid to expose the darker side of his hero's personality in an attempt to make people sit up and think. Kenji Jasper has written a work of fiction that feels so real, it scares me."
—E. Lynn Harris

"Kenji Jasper is a raw, driven talent ready to claim his space on your bookshelf. A fast-paced novel of a lost boy's journey from juvenalia to manhood, from oblivious to consciousness, Dark is a lethal 40 oz. of sex, violence and suspense."
—Mat Johnson, author of Drop

"With Dark Kenji Jasper lays waste to the genteel façade of the Washington, D.C., where dignitaries skirt around the lives of those actually born in the city. From the first page Jasper guns the engine, whipping the reader from pole to pole."
—Victor LaValle, author of Slapboxing with Jesus

Advertisement