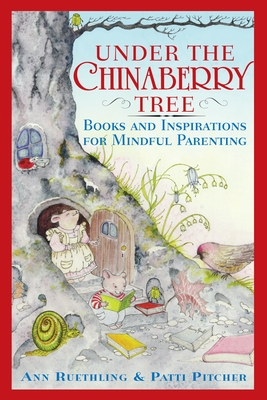 Under the Chinaberry Tree: Books and Inspirations for Mindful Parenting (Paperback)
Books and Inspirations for Mindful Parenting
Broadway Books, 9780767912020, 320pp.
Publication Date: February 11, 2003
Description
Celebrating Chinaberry's twentieth anniversary, the women behind America's beloved children's book catalog share their wisdom about the joys of children's literature and parenting.

The Chinaberry catalog was created when Ann Ruethling became troubled by the violence in many old-fashioned nursery stories and the poor grammar or mediocre plots in newer children's books. Handpicking a hundred high-quality titles a year, she has become an indispensable friend to thousands of parents, and Chinaberry has become a gold standard for its industry.

Under the Chinaberry Tree celebrates the world of children's books. In warm "one-mother-to-another" prose, Ruethling and her business partner, Patti Pitcher, reflect on the family-first concepts that resonate so strongly with Chinaberry fans and all parents. Exploring the books that have made a difference in their children's lives, the tender experience of reading with children and the moments that make parenting a unique journey, this guide is sure to enrich every family's bookshelf.
About the Author
ANN RUETHLING founded Chinaberry Books Service in 1982 and launched Isabella, a catalog for women, in 1996. A mother of two, she is active in the American Booksellers Association and the Educational Paperback Association. She lives in Spring Valley, California. PATTI PITCHER is Director of Merchandising for Chinaberry and cofounded Isabella with Ruethling. She lives with her husband and four children in Seattle, Washington.
Praise For Under the Chinaberry Tree: Books and Inspirations for Mindful Parenting…
"Many across America now think of Ruethling as the fairy godmother of children's books."
-Chicago Tribune
Advertisement