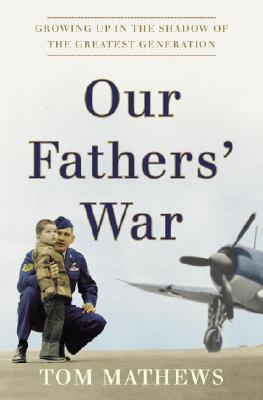 Our Fathers' War (Hardcover)
Growing Up in the Shadow of the Greatest Generation
Broadway Books, 9780767914208, 304pp.
Publication Date: May 10, 2005
* Individual store prices may vary.
Description
It is fair to say that Tom Mathews's relations with his father, a veteran of World War II's fabled 10th Mountain Division, were terrible. He came back from the war to a young son he d barely met and proceeded to bully and browbeat him for his own good, he thought. In the course of puzzling out almost fifty years of intermittent conflict, Mathews came to understand that their problems were not simply personal, they were generational and widely shared by millions of other baby boomer sons. And so, to write this powerful book, which traces the kinetic effect of the war on the men who fought it, their sons, and their grandsons, Mathews has uncovered nine other dramatic and telling father-son tales of veterans in some ways missing in action and how internal war wounds shaped their lives as fathers. These include a combat infantryman whose life was saved by the fabled Audie Murphy, and a black member of the storied Tuskegee Airmen corps. In a moving final chapter, he and his father return together to Italy to revisit scenes from the war and attempt, at long last, to forge their own separate peace.
In a very real sense, "Our Fathers War" tells the secret history of World War II and its echoes down the years and generations. In the course of doing so, it offers a portrait of evolving styles of American manhood that many, many fathers and sons have been needing and awaiting.
About the Author
TOM MATTHEWS worked for three decades for "Newsweek," where he served as New York Bureau Chief, Senior Writer for National Affairs, Foreign Editor, Culture Editor, and Senior Editor for Special Projects, and won a National Magazine Award. For the past ten years he has written fiction and nonfiction works about soldiers and war: "Standing Fast," a "New York Times" Notable Book; with Col. David Hackworth, the novel "The Price of Honor"; "Hazardous Duty"; and "Steel My Soldier" "s Hearts." Mathews lives in Sag Harbor, New York."
or
Not Currently Available for Direct Purchase