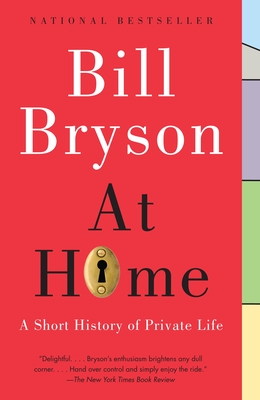 At Home
A Short History of Private Life
Paperback

* Individual store prices may vary.
Other Editions of This Title:
Digital Audiobook (10/4/2010)
October 2010 Indie Next List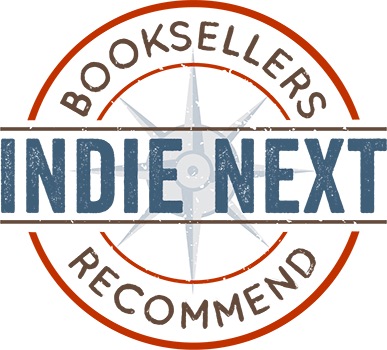 "This literary horn-of-plenty is brimming with an astonishing amount of information, all related with Bryson's trademark clarity and humor. To read this is to embark on a wonderfully meandering journey through history, sociology, science, and more. The thread that connects it all is Bryson's own house. He guides us through his home, a charming former church rectory in a small English village. His kitchen, for example, inspires writing on the rise of tea as a favored beverage, the huge portions consumed by Victorian diners, the grueling work expected of servants, and even the use of imported ice as a food preservative. Enjoy the tour!"
— Christopher Rose, Andover Bookstore, Andover, MA
View the List
Summer 2012 Reading Group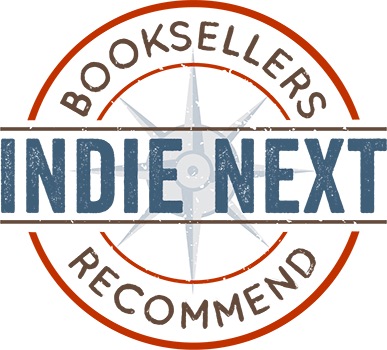 "Using his own home, an 1851 rectory in England, as a jumping off point, Bryson focuses his immense curiosity and incomparable writing skills on every aspect of 'home' to explore the history of why we live where we do and how we live. He takes us from room to room in this dynamic survey. You'll immediately want to share this with someone else. It's an 'Oh, let me read you just one more thing!' kind of book."
— Banna Rubinow, The River's End Bookstore, Oswego, NY
View the List
Description
In these pages, the beloved Bill Bryson gives us a fascinating history of the modern home, taking us on a room-by-room tour through his own house and using each room to explore the vast history of the domestic artifacts we take for granted. As he takes us through the history of our modern comforts, Bryson demonstrates that whatever happens in the world eventually ends up in our home, in the paint, the pipes, the pillows, and every item of furniture. Bryson has one of the liveliest, most inquisitive minds on the planet, and his sheer prose fluency makes At Home one of the most entertaining books ever written about private life.


Praise For At Home: A Short History of Private Life…
"Delightful. . . . Bryson's enthusiasm brightens any dull corner. . . . Hand over control and simply enjoy the ride." –The New York Times Book Review

"An exuberant, shared social history. . . . Told with Bryson's habitual brio. . . . A personal compendium of fascinating facts, suggesting how the history of houses and domesticity has shaped our lives, language, and ideas." -The New York Review of Books

"A treasure trove. . . . Playful, yes, but Bryson is also a deft historian." –Los Angeles Times

"If this book doesn't supply you with five years' worth of dinner conversation, you're not paying attention." –People

"Bryson is fascinated by everything, and his curiosity is infectious. . . . You can take this class in your pajamas—and, judging by the book's laid-back, comfy tone, I have a sneaking suspicion that Bryson wrote much of it in his." –New York Times Book Review
 
"The experience of reading a Bill Bryson book is something you don't want to stop—a pip and a spree and, almost incidentally, a serious education. And never tiresome, for Bryson has the gift of being the student and not the tutor." –Washington Post
 
"At Home is both insightful and entertaining, leaving a deeper appreciation of the stuff of home life that will never again be viewed as mundane." –Seattle Times

"Readers who enjoyed Mr. Bryson's apparently inexhaustible supply of nifty facts in such previous books as "A Short History of Nearly Everything" (2004) or "The Mother Tongue" (1991) will be happy to find the author's pen as nimble and his narrative persona as genial as ever." –Wall Street Journal
 
"Bryson serves up a rich banquet of utterly fascinating and sometimes horrifying facts of where and how people have slept, eaten, made a living, built homes and monuments, frolicked, traveled, given birth and been laid to rest." –Bookreporter.com
 
"Its lasting impression is the author's delightful, boundless curiosity. . . . The best nonfiction illuminates what we found impossible to see without it, and perhaps more so than any of his other wonderful books, At Home proves that Bryson writes some of the very best." –"The AV Club," The Onion
 
"Bryson writes with his usual slyly sassy humor. . . . The result makes for reading that charms as it informs." –St. Louis Post-Dispatch
 
"Reading Bill Bryson is like having one of those friends around who's always discovering something new—some pastime or place or piece of information—and can't wait to breathlessly pass it along." –Dallas Morning News
 
"Deliciously informative. . . . A treasure trove of facts in an engaging history of how we once lived." –Richmond Times-Dispatch
 
"At Home is terrific. Bryson is a brilliant writer." –The Charlotte Observer
 
"Bryson is the ultimate fact-filled uncle. . . . A delightful book filled with humor and astonishing facts." –Vancouver Sun

Anchor, 9780767919395, 592pp.
Publication Date: October 4, 2011
About the Author
Bill Bryson's bestselling books include A Walk in the Woods (now a major motion picture starring Robert Redford and Nick Nolte), Notes from a Small Island, I'm a Stranger Here Myself, In a Sunburned Country, A Short History of Nearly Everything (which earned him the 2004 Aventis Prize), The Life and Times of the Thunderbolt Kid, At Home, and One Summer. He lives in England with his wife.

www.billbrysonbooks.com