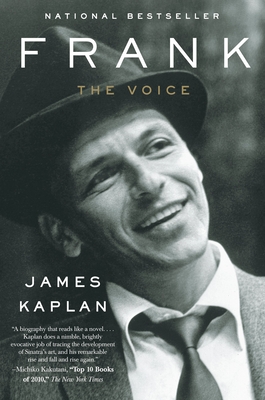 Frank
The Voice
Paperback

* Individual store prices may vary.
Other Editions of This Title:
Digital Audiobook (11/1/2010)
Hardcover (11/2/2010)
Paperback (10/1/2011)
Compact Disc (11/2/2010)
November 2010 Indie Next List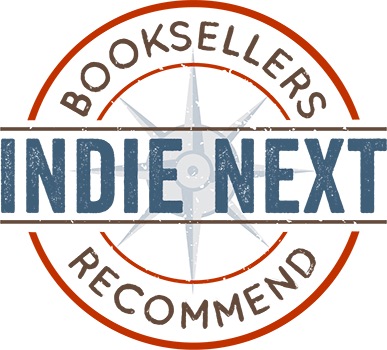 "True cultural icons are extremely rare, but Frank Sinatra was certainly one for the 20th century and his voice will be attached to memories for decades to come. As mythical as the voice, so was the man, but James Kaplan strips away the facade to reveal a conflicted, contentious soul whose genius always battled his worse elements. This is a fascinating biography, written in a jaunty, swinging style that evokes the image Sinatra came to personify."
— Bill Cusumano, Nicola's Books, Ann Arbor, MI
View the List
Description
Frank Sinatra was the best-known entertainer of the twentieth century—infinitely charismatic, lionized and notorious in equal measure. But despite his mammoth fame, Sinatra the man has remained an enigma.  Now James Kaplan brings deeper insight than ever before to the complex psyche and turbulent life behind that incomparable voice, from Sinatra's humble beginning in Hoboken to his fall from grace and Oscar-winning return in From Here to Eternity. Here at last is the biographer who makes the reader feel what it was really like to be Frank Sinatra—as man, as musician, as tortured genius.
Praise For Frank: The Voice…
"A biography that reads like a novel. . . . Kaplan does a nimble, brightly evocative job of tracing the development of Sinatra's art, and his remarkable rise and fall and rise again." —Michiko Kakutani, "Top 10 Books of 2010," The New York Times 
  
"Fascinating, superbly written. . . . Whatever you think of Ol' Blue Eyes, he led an incredible life, and his adventures make great reading. This book is biography at its best." —The Dallas Morning News 
 
"Marvelously thoughtful. . . . A propulsive narrative that never flags." —Los Angeles Times
 
"Jim Kaplan's great gift is his own voice, in peak form—stylish, seductive, and richly resonant—that stands up to Sinatra's powerful baritone. This is a perceptive, passionate biography."  —Bob Spitz, author of The Beatles
 
"Just when you think you know all the stories . . . along comes James Kaplan's Frank to tell us more. . . . Sinatra lovers will be enthralled." —O, The Oprah Magazine

"[Readers] will be carried along by the undeniable pleasure of reading Kaplan's page-after-page-turner, dense with details of long-forgotten trysts and tiffs, career and emotional highs and lows, movie- and record-business shenanigans. . . . A classic." —San Francisco Chronicle 
 
"Monumental. . . . Nobody has spun the old yarns with the raconteur's touch and attitude that Mr. Kaplan brings to the job. . . . Illuminates the incredible-but-true origins of a 20th-century phenomenon." —The Wall Street Journal
 
"Riveting. . . . The book does music history a huge favor by reminding us that from his days with Tommy Dorsey to the twilight of his Columbia years, Sinatra was a singularly incandescent vocal phenomenon." —Stephen Holden, The New York Times
 
 "This is biography at its very best—the story of a fascinating character brought to life as never before through superb writing, impeccable research and penetrating insight.  It is a terrific book." —Doris Kearns Goodwin, author of Team of Rivals
 
"With its neat dramatic arc, Frank: The Voice could be the template for the ultimate Sinatra biopic." —Newsday
 
"The answer to 'what is there left to say about Sinatra' is staggeringly answered in James Kaplan's new book. This story has never been told with such incisiveness, care, research and respect. With so many new revelations, you might never really know who Frank Sinatra is until you read this book." —Michael Feinstein
 
"Kaplan is skilled at painting a scene, and he turns readers into 'flies on the wall.' . . . The music comes alive." —The Seattle Times
 
 "James Kaplan succeeds not just in bringing Frank Sinatra alive in all his complexity, but in revealing in detail how he consciously, deliberately, and painstakingly transformed himself into a triumphantly successful entertainer and a national icon." —Michael Korda, author of Ike
 
"A very enjoyable book that will surely enthrall Sinatra's most serious fans. But it will also attract a whole new generation who will understand how the man who drove Bobbysoxers to the heights of emotional intensity became the sound that most likely will be considered the most important marker for the postwar era and the beginnings of the pop music phenomenon." —Bookreporter.com
 
"Sinatra was to 20th Century stagecraft what Churchill was to statecraft: the towering presence of the age. In this lyrical narrative, suffused with a mastery of popular culture, Frank is back—this time as a major figure in American history." —Jonathan Alter, author of The Promise: President Obama, Year One   
 
"At every step of the journey, Kaplan does a good job of capturing what he feels is Sinatra's fragile ego, contradictory impulses, and—when possible—separating fact from fiction." —The Christian Science Monitor
 
 "At long last, we have a biography of Sinatra worthy of the man . . . a pop innovator whose influence remains incalculable, whose art remains undiminished. James Kaplan tells this story with the authority of a writer who inhabits his subject from deep inside. The pages fly by on the wings of song." —Gary Giddins, author of Bing Crosby: A Pocketful of Dreams and Warning Shadows
Anchor, 9780767924238, 800pp.
Publication Date: November 1, 2011
About the Author
James Kaplan has been writing about people and ideas in business and popular culture, as well as notable fiction (The Best American Short Stories), for more than three decades. His essays and reviews, as well as more than a hundred major profiles, have appeared in many magazines, including The New Yorker, the New York Times Magazine, Vanity Fair, Esquire, and New York. His novels include Pearl's Progress and Two Guys from Verona, a New York Times Notable Book for 1998. His nonfiction works include The Airport, You Cannot Be Serious (coauthored with John McEnroe), Dean & Me: A Love Story (with Jerry Lewis), and the first volume of his definitive biography of Frank Sinatra, Frank: The Voice. He lives in Westchester, New York, with his wife and three sons.