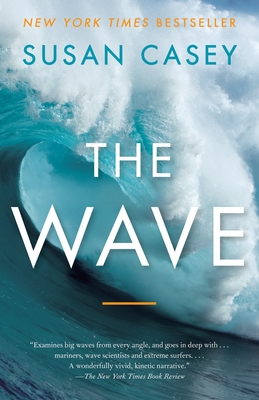 The Wave
In Pursuit of the Rogues, Freaks, and Giants of the Ocean
Paperback

* Individual store prices may vary.
Other Editions of This Title:
Digital Audiobook (9/13/2010)
October 2010 Indie Next List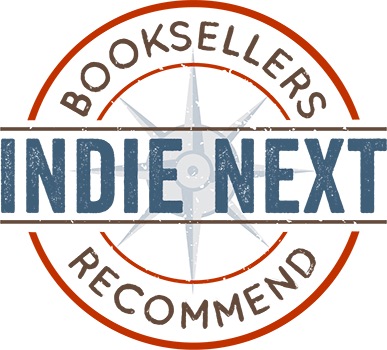 "As with Devil's Teeth, her earlier study of great white sharks, Casey's newest effort combines engaging hard-science with adrenaline-infused raw action. Drop into The Wave and charge these monstrous ocean creatures with an eclectic cast of sun-bleached watermen and intrepid researchers. This read will definitely pull you out of your beach chair and into the water. Surf's way up!"
— Jamie Reiner, Elliot Bay Book Co., Seattle, WA
View the List
Description
A New York Times Notable Book
A San Francisco Chronicle Best Book of the Year

In her astonishing new book Susan Casey captures colossal, ship-swallowing waves, and the surfers and scientists who seek them out.
 
For legendary surfer Laird Hamilton, hundred foot waves represent the ultimate challenge. As Susan Casey travels the globe, hunting these monsters of the ocean with Hamilton's crew, she witnesses first-hand the life or death stakes, the glory, and the mystery of impossibly mammoth waves. Yet for the scientists who study them, these waves represent something truly scary brewing in the planet's waters. With inexorable verve, The Wave brilliantly portrays human beings confronting nature at its most ferocious.
Praise For The Wave: In Pursuit of the Rogues, Freaks, and Giants of the Ocean…
"Examines big waves from every angle, and goes in deep with . . . mariners, wave scientists and extreme surfers. . . . [A] wonderfully vivid, kinetic narrative." —The New York Times Book Review

"Immensely powerful, beautiful, addictive and, yes, incredibly thrilling. . . . Like a surfer who is happily hooked, the reader simply won't be able to get enough of it." —San Francisco Chronicle

"[An] adrenaline rush of a book. . . . As terrifying as it is awe inspiring."
—People
 
"Casey's descriptions of these monsters are as gripping in their own way as any mountaineering saga from the frozen peaks of Everest or K2." —The Washington Post Book World
 
"Susan Casey's white-knuckle chronicle . . . delivers a thrill so intense you may never get in a boat again." —Entertainment Weekly

"Reading The Wave is almost like riding one, paddling in the expositional surf of vivid imagery and colorful description thrown at you in ever-escalating surges." —The Plain Dealer

"Casey does an exceptional job of explaining the natural forces (winds, currents, ocean-bottom shape) that create these daunting, at times fatal, surfing spots. . . . Terrific." —Wall Street Journal

"Extraordinary. . . . I'm only allowed 800 words for this review. Here are a few: fascinating, heroic, dazzling, terrifying, amazing, unbelievable, mesmerizing, instructive, enlightening, superb. This is a . . . powerful, articulate ride into a world you never knew existed but that you will never, never forget." —Richard Ellis, The Globe and Mail (Toronto)
 
"Utterly engrossing." —Salon

"Something is stewing in our seas, and Susan Casey—traveling, and in some cases swimming, all around the world—is eager to find out what it is. Both a rollicking look at the ocean's growing freakishness and a troubling examination of our ailing planet, The Wave gives new meaning to the term 'immersion reporting.'" —Hampton Sides, author of Hellhound on His Trail

"[Casey] is a powerful voice in adventure writing. . . . Masterful." —Outside

"Like the surfers and scientists she profiles, Casey lived and breathed giant waves for years. Casey combines an insane passion for craft with an uncanny ability to describe the indescribable. In The Wave she whisks the reader off to unimaginably surreal settings and puts them in the middle of mind-blowing scenarios. This book sucked me in like the undertow at Pipeline."  —Mary Roach, author of Stiff and Packing for Mars

"[A] breath-snatching thrill ride." —Elle

"Compelling and wonderfully detailed. . . . An engrossing set of stories about the quest for bigger, stronger, more dangerous." —Los Angeles Times

"A fabulous page-turner." —NPR

"This book is adrenalin. You don't want to surf the waves described herein. Read the book. It's safer that way." —Eddie Vedder

"Reading The Wave is the closest most of us will ever come to the sensation of riding, or even seeing, one of these towering monsters of the sea. It's exhilarating, astonishing, and, not infrequently, terrifying. Brace yourself." —Candice Millard, author of The River of Doubt

"A probing look at both the passionate and the pragmatic sides of these oceanic wonders. . . . Casey's curiosity in learning about every conceivable aspect of waves makes for compelling reading, regardless of whether you look at waves as a great ride or with great concern." —BookPage

"At once scary and fun, The Wave surprises at every turn." —Elizabeth Kolbert, author of Field Notes from a Catastrophe

 "[A] captivating hybrid—an intro to the mind-melting physics of waves and a ride-along with the scientists and surfers who chase after them." —Men's Journal

"The Wave is an amazing look at humble yet larger-than-life people who live by daring feats, honorable acts, and selfless denial. . . . Terrifying, beautiful, her prose is shot through with the haunting half-light of a storm." —Doug Stanton, author of Horse Soldiers
Anchor, 9780767928854, 432pp.
Publication Date: May 31, 2011
About the Author
Susan Casey, author of New York Times bestseller The Devil's Teeth: A True Story of Obsession and Survival Among America's Great White Sharks, is editor in chief of O, The Oprah Magazine. She is a National Magazine Award-winning journalist whose work has been featured in the Best American Science and Nature Writing, Best American Sports Writing, and Best American Magazine Writing anthologies; and has appeared in Esquire, Sports Illustrated, Fortune, Outside, and National Geographic. Casey lives in New York City and Maui.