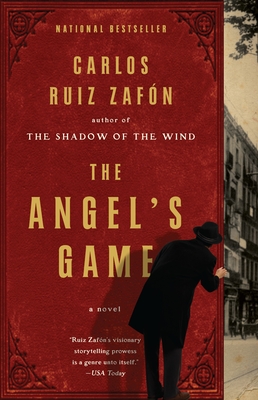 The Angel's Game
A Psychological Thriller
Paperback

* Individual store prices may vary.
Other Editions of This Title:
Digital Audiobook (6/15/2009)
Compact Disc (6/16/2009)
July 2009 Indie Next List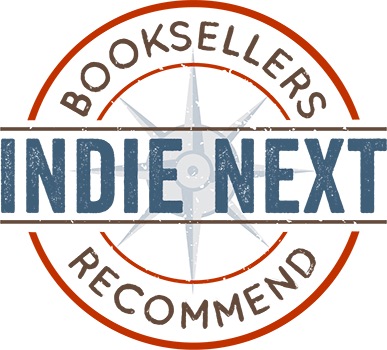 "The Angel's Game is a guaranteed page-turner, with many twists and turns of plot, a touch of horror, and gripping suspense. The novel, from the author of The Shadow of the Wind, takes us back to the gothic universe of the Cemetery of Forgotten Books and the winding streets of Barcelona's old quarter, in a masterful tale about the magic of books and the darkest corners of the human soul."
— Milane Christiansen, The Book Works, Del Mar, CA
View the List
Winter 2011 Reading Group List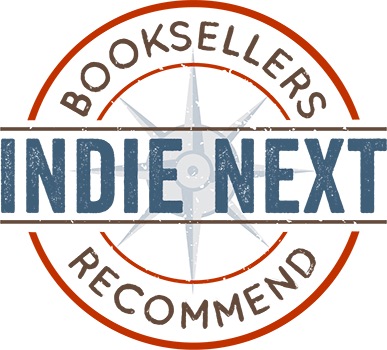 "At last, the long-awaited sequel by the author of Shadow of the Wind. Once again we get to visit the 'Cemetery of Forgotten Books' in Barcelona, this time in the 1920s. Zafon knows how to grab readers and pull them right into the story, surprising them with multiple twists and turns. Some of the characters are ageless, some are not exactly who they seem to be, and others leave you wondering if they even exist at all! A superb literary mystery!"
— Linda Grana, Lafayette Book Store, Lafayette, CA
View the List
Description
From the author of the international phenomenon The Shadow of the Wind, comes a riveting masterpiece about love, literature, and betrayal.
 
In this powerful, labyrinthian thriller, David Martín is a pulp fiction writer struggling to stay afloat. Holed up in a haunting abandoned mansion in the heart of Barcelona, he furiously taps out story after story, becoming increasingly desperate and frustrated. Thus, when he is approached by a mysterious publisher offering a book deal that seems almost too good to be real, David leaps at the chance. But as he begins the work, and after a visit to the Cemetery of Forgotten Books, he realizes that there is a connection between his book and the shadows that surround his dilapidated home and that the publisher may be hiding a few troubling secrets of his own. Once again, Ruiz Zafón takes us into a dark, gothic Barcelona and creates a breathtaking tale of intrigue, romance, and tragedy
Praise For The Angel's Game: A Psychological Thriller…
 
 
 "[Zafón's] visionary storytelling prowess is a genre unto itself."--USA Today

"[A] rip-roaring Gothic mystery. . . .  Will keep you glued to your deck chair."--Seattle Times

"A wickedly clever tale."--Miami Herald
 
"Ruiz Zafón's narrative twists and soars, part dream and part slippery reality brought to live in vivid detail…. A book for story lovers: expansive, rich and slow to digest."—Denver Post
 
"Zafón can write up a storm. . . . A dream from which it would be imprudent to awake."--The Washington Post
 
"Absorbing.... Offers not only plenty of plot intricacies and mystery but also a lyrical style of writing.... A literary centaur in which a meditation on the craft of writing is combined with a thriller." —Los Angeles Times
 
"A love letter to all things literary, and a paean to the power of the written word. . . . Zafón is a storyteller with vast gifts."--The Onion
 
"A thriller laden with Gothic elements. . . . A pleasure to read."—The Christian Science Monitor
 
"Zafón, a master of mood and emotional manipulation, guides us through Barcelona's backstreets. . . . Readers who enjoy losing themselves completely in a grand scary story that is at once epic and intimate will find themselves spellbound."—San Antonio Express-News 

 "Zafon keeps the twists coming, right down to the last page."--The Oregonian
 
"As in The Shadow of the Wind, [Zafón] spins a fantastically elaborate plot."--New York Times

"Zafon is a superb and often witty weaver of suspense."—Cleveland Plain Dealer
 
"A love letter to all things literary, and a paean to the power of the written word. . . . Zafón is a storyteller with vast gifts."--The Onion
 
"Zafon takes us into sinful corners, indulging fantasies that are erotic, magical or violent. In the end Zafón is the tempter. Many will fall for his vigorous and exhaustingly relentless story-telling."--The Guardian
 
"Gothic, fantastical and lushly atmospheric."—Wall Street Journal
 
"Irresistible. . . . Writhes and twists. . . .  We can compare Zafon to Dickens or Poe, but his brilliant writing puts him in a league of his own. . . . Exquisite."—Bookreporter
 
"Endearing and addictive."—Financial Times
Anchor, 9780767931113, 544pp.
Publication Date: May 18, 2010
About the Author
CARLOS RUIZ ZAFÓN, author of The Shadow of the Wind and other novels, is one of the world's most read and best-loved writers. His work has been translated into more than forty languages and published around the world, garnering numerous international prizes and reaching millions of readers. He divides his time between Barcelona and Los Angeles.
The novel begins with David's recollection of the first time he tasted "the sweet poison of vanity" by writing for a living. How much of his career is fueled by vanity versus poverty? Why was it so difficult for him to heed Cristina's warnings about selling out to greedy publishers?
Like Carlos Ruiz Zafón's previous novel, The Angel's Game is written in the first person. What does David reveal about his view of the world as he tells us his story? How might the novel have unfolded if it had been told from Andreas Corelli's point of view?
Sempere influenced David's life by giving him a copy of Great Expectations. Later returned to him by Corelli, the book still bore the bloody fingerprints of David's father. How did David's life resemble a Dickens novel? How was he affected by his parents' history? How did books and booksellers save him? What is the most memorable book you received as a child?
Discuss the Cemetery of Forgotten Books, described especially vividly in chapter 20 (act one). What do the contents of the cemetery say about which books have long lives, and which ones are overlooked? What is required to honor the soul of a book, applying Sempere's belief that a book absorbs the soul of its author and its readers?
What is the common thread in each of Corelli's tactics for luring David? How did you interpret his "dream" of Chloé? What made David a vulnerable target?
What aspects of his identity does David have to leave behind when he becomes Ignatius B. Samson, author of City of the Damned (chapter 8, act one)? What does The Steps of Heaven say about who he wants to be and who Irene Sabino became?
How does Pedro Vidal justify his exploitation of David, stealing the woman he loves and capitalizing on David's prowess as a writer? How did your opinion of Vidal shift throughout the novel? Does he redeem himself in chapter 22 (act three)? Describe someone whom you idolized early in your career who later proved to be untrustworthy.
In chapter 24 (act one), Corelli reveals his plan to David, describing religion as "a moral code that is expressed through legends, myths or any type of literary device." Does this definition match your experience with religion? What do Lux Aeterna and Corelli's project indicate about faith and the written word?
How did you react to the revelations about Ricardo Salvador at the end of chapter 14 (act three)? What had your theories been about Corelli's network?
Explore the novel's title. Ultimately, who are the angels in David's world? What are the rules of Corelli's game? Who are its winners?
Discuss Barcelona, especially the traces of renowned architect Antoni Gaudí, as if the city were a character in the novel. How do the tower house in Calle Flassaders (first described in chapter 8, act one) and Vidal's Villa Helius, along with the cathedrals, cemeteries, Las Ramblas, and other locales, set the tone for The Angel's Game?
What is the effect of reading a novel about a novelist? What truths about the intersection of art and commerce are reflected in the story of Barrido & Escobillas and in their subsequent demise at the hands of an even more controlling publisher?
If you had been Inspector Victor Grandes, would you have believed David's story in chapters 18 and 19 (act three)?
How did you interpret the novel's closing scene, particularly the presence of Cristina? Throughout the novel, how did David reconcile the ideal of Cristina with the realities of circumstance?
What is special about the bond between David and Isabella? What do they teach each other about love? If you have read The Shadow of the Wind, discuss your reactions to Daniel's heritage, revealed in the epilogue.
or
Not Currently Available for Direct Purchase