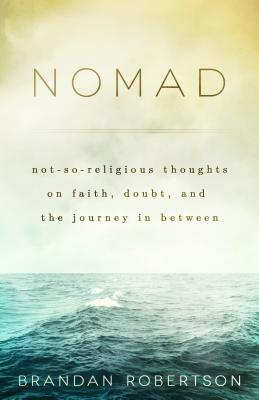 Nomad
Not-So-Religious Thoughts on Faith, Doubt, and the Journey in Between
Paperback

* Individual store prices may vary.
Other Editions of This Title:
Paperback (8/11/2020)
Paperback (8/30/2018)
Description
Go Beyond the Boundaries of Religion
Does your spiritual journey include wandering from place to place, denomination to denomination, church to church? If so, we invite you to join in the Nomad journey.
Often in Christianity, wandering is seen as negative. 'Wandering' can be seen as veering off the 'narrow path' and headed for destruction.
But what if wandering was your key to experiencing God in brand new ways?
In "Nomad," Brandan Robertson invites you to embrace wandering as evidence that the untamable Spirit is drawing you into a deeper, richer faith than ever before.
While many feel condemned or disconnected for wandering, Nomad leads spiritual seekers on a liberating journey that recaptures the vastness and awe of faith. It opens the 'un-churched' up to a God whose greatness can't be contained by man-made buildings. And for the 'religiously unaffiliated, ' you might just see your journey, hear your voice and identify your struggles in the pages ahead.
To all the "Nomads"--it's time to discover a faith without borders.
Destiny Image Incorporated, 9780768406757, 176pp.
Publication Date: October 20, 2015
About the Author
Brandan Robertson is a writer, speaker, activist, and the dreamer behind the Revangelical Movement. Brandan has a B.A. in Pastoral Studies and Bible from Moody Bible Institute in Chicago (as of May 2014) and is pursuing his M.Div. Degree from Wesley Theological Seminary (August 2014). Brandan writes for Revangelical, Red Letter Christians, Sojourners, and IMPACT Magazine and has been a featured contributor to a number of well-read blogs and news outlets. Brandan is also the host of the Revangelical Podcast and the director of an action-oriented social justice initiative called "Revangelicals for a Better Tomorrow." He is also a sought after consultant to churches, denominations, and faith-based organizations on issues of the faith of the millennial generation and issues surrounding building bridges across religious, cultural, and political divides.
or
Not Currently Available for Direct Purchase