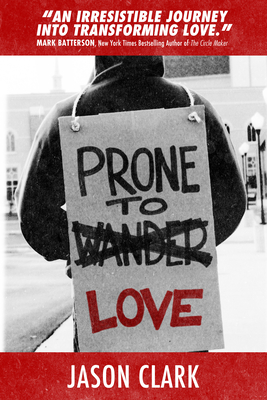 Prone to Love (Paperback)
Destiny Image Incorporated, 9780768442496, 219pp.
Publication Date: February 1, 2014
Description
Stop trying to become who you are already are
"Prone to Love is a straightforward and disarming, a breath of fresh air " --Bonnie Chavda, Founder and Pastor of All Nations Church
If you have been around Christian circles long enough, you have heard the phrase, "child of God." As believers, we use language like this all the time describing our relationship with the Father-but do we really know what it means?
What if we actually lived out of the relationship and reality we talked, preached, and sung about? Easy. We would change the world.
The roadblock preventing us from stepping into our identities as sons and daughters of God is not lack of discipline, resources, or creative ideas. We have all of this...
What's missing? To discover who you are, first, you must know Who the Father is and what He's like.
"You can't read Prone to Love and not recall the goodness of God in your life." -- Shawn Ring, Executive Pastor, Gateway Church.
About the Author
Jason Clark is a singer/songwriter, an author, a speaker, and a pastor. Jason's passion is to know the love of God more each day. He lives to see a generation step into their identity as sons and daughters of the King and establish His Kingdom on earth as it is in heaven. He and his wife, Karen, live in North Carolina with their three children.

For more information on Jason's books or albums go to: www.jasonclarkis.com
Advertisement