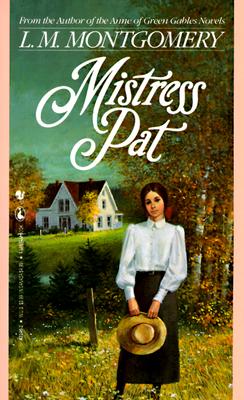 Mistress Pat (Mass Market Paperback)
Seal Books, 9780770422462, 288pp.
Publication Date: February 26, 1997
Other Editions of This Title:
Paperback (3/3/2012)
Hardcover (6/27/2011)
Paperback (6/3/2014)
Hardcover (8/1/1989)
* Individual store prices may vary.
Description
When she was twenty, nearly everyone thought Patricia Gardiner ought to be having beaus--except of course, Pat herself. For Pat, Silver Bush was both home and heaven. All she could ever ask of life was bound in the magic of the lovely old house on Prince Edward Island, "where good things never change." And now there was more than ever to do, what with planning for the Christmas family reunion, entertaining a countess, playing matchmaker, and preparing for the arrival of the new hired man. Yet as those she loved so dearly started to move away, Pat began to question the wisdom of her choice of Silver Bush over romance. Was it possible to be lonely at Silver Bush?
About the Author
"I love books. I hope when I grow up to be able to have lots of them." Lucy Maud Montgomery wrote in her journal when she was just fourteen. This journal entry, made in 1889, is significant to readers today who know that when she grew up she not only owned and read many books, but also became the world-famous author L. M. Montgomery. Maud, as she liked to be called by family and friends, wrote twenty-four books between 1908 and 1939. Her first was Anne of Green Gables, and her other works include seven more Anne books, the Avonlea stories, the Emily trilogy, two novels for adults, an autobiography, and the novel The Story Girl. Lucy Maud Montgomery was always writing and reading and was quite a story girl herself, creating more than five hundred short stories. She also wrote many poems. One edition of her poetry was published during her lifetime and today all her poems have been collected in a single volume.
or
Not Currently Available for Direct Purchase