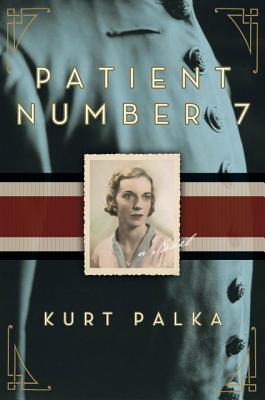 Patient Number 7 (Hardcover)
McClelland & Stewart, 9780771071317, 384pp.
Publication Date: March 27, 2012
* Individual store prices may vary.
or
Not Currently Available for Direct Purchase
Description
Inspired by a true story and based on a wealth of family documents, this elegant and compelling novel chronicles the lives of two families from the 1930s through the coming of the Nazis and World War II, and the long, difficult post-War period to the present. A must-read for fans of Irene Nemirovsky, Hans Fallada, and Bernhard Schlink's The Reader.
This vividly realized, masterfully executed novel is a window into a little-explored corner of history. Patient Number 7 is a story of love between an aristocratic young woman and the cavalry officer -- later Panzer officer in the German army -- she marries; between friends who help each other through the Nazi takeover of Austria, the war, and what was sometimes worse, the "liberation"; between a mother and her two very different daughters. But it is also the story of a nation's darkest days, and its slow recovery during one of the most convulsive, violent periods of human history. Beautifully written, haunting, and ultimately redemptive, it is a work of great skill and great compassion.
About the Author
KURT PALKA was born and educated in Austria. He began his working life in Africa where he wrote for "African Mirror "and made wildlife films in Kenya and Tanzania. After moving to Canada he worked on international stories for CTV and GLOBALTV, wrote for American and Canadian publications such as the "Chronicle Herald "and the "Globe and Mail," and worked as a Senior Producer for the CBC. Patient Number 7 is his fifth novel.
Praise For Patient Number 7…
Finalist for the Hammett Prize 2012
"A compelling story about World War II told from a uniquely Austrian point of view. It provides a discerning look at the Viennese and how they coped during the volatile periods during the 1930s, '40s – and post-war years. . . . Palka's book contains wisdom and elegance. He is a literary tour guide taking us into a post-Habsburg culture we could not access on our own. Clara, despite her dazzling intellectualism, is really an Everywoman who has to figure out how to endure life's vicissitudes while searching for the elements of joy. We are with her all the way."
—The Toronto Star

"In much the same way as Carol Shields did for Daisy Goodwill Flett in The Stone Diaries, Kurt Palka gives dignity to a life lived in his creation of Clara Herzog, an aristocratic Austrian who falls in love just as her country is swirled into the vortex of events culminating in the Second World War. . . . [An] understated and compassionate historical novel. . . . it provokes questions about what we would have done if we had lived during the Third Reich. . . . Patient Number 7 deals with some of the big themes in literature. But its lasting impression is that of a woman whose life mattered."
—Winnipeg Free Press
Advertisement