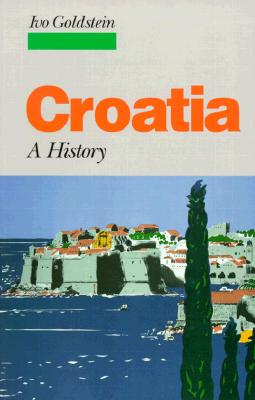 Croatia (Paperback)
A History
McGill-Queen's University Press, 9780773520172, 192pp.
Publication Date: January 28, 2000
* Individual store prices may vary.
Description
When in the fourth century the Roman empire split into the Western and Eastern empires, the boundary between the two stretched from the Montenegrin coast up the river Drina to the confluence of the Sava and the Danube and then further north. This boundary has remained virtually unchanged for 1,500 years: the European, Catholic West and the Orthodox East meet on Slav territory. There were, and still are, ethnic similarities between the peoples on either side of the divide, but their culture and history differ fundamentally. The Croats and Croatia, on the western side of the divide, are traditionally linked with Hungarian, Italian, and German regions and Western Europe, and are also influenced by their long Mediterranean coastline. Ivo Goldstein's Croatia provides a necessary, accessible history of development of what is now an independent state. Croatia includes major sections on the early medieval Croatian state (until 1101), the periods of union with Hungary (1102-1526) and with Austria (1526-1918), incorporation in Yugoslavia (1918-91) and the creation of a sovereign state. Charting social, economic, and cultural developments, Goldstein shows us that this complex historical pattern explains many of the political developments of today.
Praise For Croatia: A History…
"The book is modern, written in a detached professional manner, with a good deal of attention paid to economic factors and to culture (including material culture)." Chris Cviic, former editor of The World Today.
or
Not Currently Available for Direct Purchase