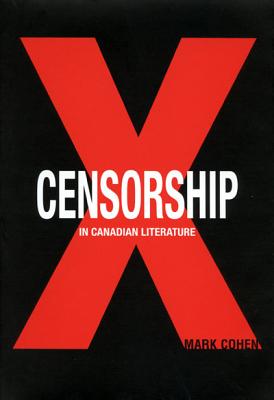 Censorship in Canadian Literature (Hardcover)
McGill-Queen's University Press, 9780773522145, 224pp.
Publication Date: October 9, 2001
* Individual store prices may vary.
Description
Cohen critiques Timothy Findley's broad anti-censorship position; he traces Margaret Atwood's evolution from implicit support for the censorship of pornography in Bodily Harm to the rejection of censorship in The Handmaid's Tale; and he provides the first detailed study of the draft of Margaret Laurence's unfinished novel, showing the degree to which her final silence was a result of her censorship ordeal. Finally, an analysis of the writing of Beatrice Culleton and Marlene Nourbese Philip shows how different kinds of socio-cultural censorship - from gate-keepers to self-censorship - silence Native and black Canadian voices. Cohen's re-definition of censorship as essentially a practice of judgment takes us beyond the traditional Enlightenment delineation of censorship as an oppressive government practice and the consequent neutralist liberal condemnation of censorship on principle. Since judgment is enmeshed in the fabric of human endeavour, censorship is inevitable; since censorship is inevitable, Cohen concludes, debate over whether censorship itself is desirable should give way to a search for censorship practices that are more just. Censorship in Canadian Literature is an essential text for scholars of Canadian literature as well as for anyone concerned with contemporary debates about censorship and civil rights.
Praise For Censorship in Canadian Literature…
"A very interesting, sound, and well-argued study." Heather Murray, Department of English, University of Toronto
or
Not Currently Available for Direct Purchase