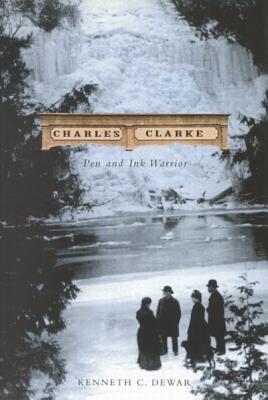 Charles Clarke, Pen and Ink Warrior (Hardcover)
McGill-Queen's University Press, 9780773523548, 352pp.
Publication Date: June 10, 2002
Other Editions of This Title:
Paperback (5/18/2004)
* Individual store prices may vary.
Description
When Charles Clarke settled in Elora, Ontario, in 1848 he joined the ranks of the province's radical reformers, becoming a vigorous critic of everything in Canada that smacked of the old regime - rank, privilege, and monopoly - and an enthusiastic supporter of everything promised by the new - equity, democracy, and individual opportunity. He played a prominent role in drafting the "Clear Grit" platform of 1851, supporting such ideas as a householder's suffrage, the secret ballot, and representation by population. He later espoused the two great causes of nineteenth-century Anglo-Canadian liberalism - provincial rights in Canada and Irish Home Rule in Britain. Equally involved in local affairs - from the Sons of Temperance to the Natural History Society - Clarke tirelessly promoted the natural beauties of Elora and tried to protect the environment of the Grand River gorge from the ravages of industry and human carelessness. Using Clarke's journalistic writings, his private diary, and a memoir he wrote later in life, Kenneth Dewar paints a vivid picture of Clarke's evolving sense of himself and his world in an age of profound transformation.
About the Author
Praise For Charles Clarke, Pen and Ink Warrior…
"Dewar's scholarship is exemplary. This is a superbly researched study with a nicely inflected mode of analysis of the various stages of Clarke's career and writings. An excellent example of the sort of cultural and intellectual history that can and should be written for early Canada." Heather Murray, Department of English, University of Toronto ----- "A considerable accomplishment, and exceptionally well-written. Dewar reconstructs a past life deftly and provides convincing answers to the questions he asks of the material." Ramsay Cook, Dictionary of Canadian Biography, University of Toronto
or
Not Currently Available for Direct Purchase