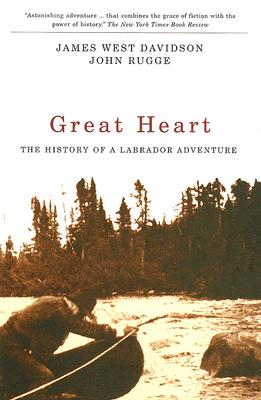 Great Heart
The History of a Labrador Adventure
Paperback

* Individual store prices may vary.
Description
In July 1903 Leonidas Hubbard set out to explore the uncharted interior of Labrador by canoe, accompanied by Dillon Wallace, his best friend, and George Elson, a Métis guide. Bad luck and bad judgment led the expedition into disaster and the party was forced to turn back. Hubbard died of starvation just thirty miles from camp. Two years later Wallace decided to complete the overland expedition and clear himself of blame for Hubbard's death. He had, however, a rival - Mina Hubbard. She blamed Wallace for her husband's death and, with Elson as her guide, intended to complete the trek first. The result was an epic race between the avenging widow and her husband's best friend. Reconstructing the story from the long-lost journals and diaries of the 1903 and 1905 expeditions, James Davidson and John Rugge trace the explorers' routes and re-create the saga. Great Heart is a gripping drama of individuals pushed to the limits of human endurance.
McGill-Queen's University Press, 9780773530751, 416pp.
Publication Date: May 11, 2006
About the Author
James West Davidson is a historian living in the Hudson Valley, New York. He is the co-author of American Nation and The Art of Historical Detection. John Rugge is a physician living in the Adirondacks. They are the authors of The Complete Wilderness Pa