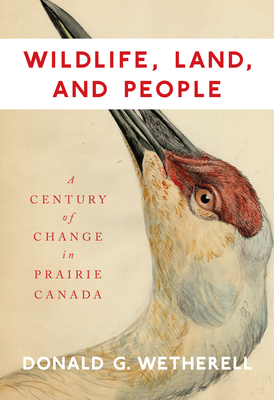 Wildlife, Land, and People
A Century of Change in Prairie Canada (Carleton Library Series #238)
Hardcover

* Individual store prices may vary.
Description
Encounters with wild animals are among the most significant relationships between humans and the natural world. Presenting a history of human interactions with wildlife in Alberta, Manitoba, and Saskatchewan between 1870 and 1960, Wildlife, Land, and People examines the confrontations that led to diverse consequences – from the near annihilation of some species to the extraordinary preservation of others – and skilfully finds the roots of these relationships in people's needs for food, sport, security, economic development, personal fulfillment, and identity. Donald Wetherell shows how utilitarian practices, in which humans viewed animals either as friendly sources of profit or as threats to their economic and personal security, dominated until the 1960s. Alongside these views, however, other attitudes asserted that wild animals were part of the beauty, mystery, and order of the natural world. Wetherell outlines the ways in which this attitude gained strength after World War II, distinguished by a growing conviction that every species has ecological value. Through a century in which the natural landscape of the prairie region was radically transformed by human activity, conflicts developed over fur and game management, over Aboriginal use of the land, and over the preservation of endangered species like bison and elk. Yet the period also saw the creation of national parks, zoos, and natural history societies. Drawing on a wide array of historical sources and photographs as well as current approaches to environmental history, Wildlife, Land, and People enriches our understanding of the many-layered relationships between humans and nature.
Praise For Wildlife, Land, and People: A Century of Change in Prairie Canada (Carleton Library Series #238)…
"There is something in the tremendous loss of species at the hands of humans discussed here that invites comparison as a Prairies version of Farley Mowat's Sea of Slaughter." Darcy Ingram, University of Ottawa and Selkirk College

"Wetherell (Alberta Formed—Alberta Transformed) has crafted a magnum opus of environmental history outlining the complex relationships between humans and wildlife on the Canadian prairies since 1870. Though this is a hefty, academic study, it is written a
McGill-Queen's University Press, 9780773547919, 640pp.
Publication Date: September 29, 2016
About the Author
Donald G. Wetherell is professor emeritus of heritage resources management at Athabasca University.
or
Not Currently Available for Direct Purchase