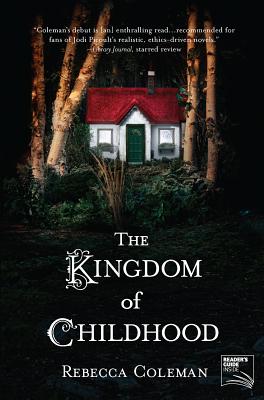 The Kingdom of Childhood (Paperback)
Mira Books, 9780778312789, 352pp.
Publication Date: September 27, 2011
* Individual store prices may vary.
or
Not Currently Available for Direct Purchase
Description
"The Kingdom of Childhood" is the story of a boy and a woman: sixteen-year-old Zach Patterson, uprooted and struggling to reconcile his knowledge of his mother's extramarital affair, and Judy McFarland, a kindergarten teacher watching her family unravel before her eyes. Thrown together to organize a fundraiser for their failing private school and bonded by loneliness, they begin an affair that at first thrills, then corrupts each of them. Judy sees in Zach the elements of a young man she loved as a child, but what Zach does not realize is that their relationship isfor Judyonly the latest in a lifetime of disturbing secrets.
Rebecca Coleman's manuscript for "The Kingdom of Childhood" was a semifinalist in the 2010 Amazon Breakthrough Novel Competition. An emotionally tense, increasingly chilling work of fiction set in the controversial Waldorf school community, it is equal parts enchanting and unsettling and is sure to be a much-discussed and much-debated novel.
Praise For The Kingdom of Childhood…
"Wow, what a book! The story just spirals and I completely got caught up in the madness."--Carol Fitzgerald, BookReporter



"From start to finish, The Kingdom of Childhood kept me riveted....Coleman is a gifted storyteller with the ability to breathe life into characters so real I felt bereft saying goodbye to them at the end. Watch out, world: Rebecca Coleman is here to stay."
-Elizabeth Flock, New York Times bestselling author of Me & Emma



"The Kingdom of Childhood is a dark tale of sexual obsession gone awry. Coleman never flinches in revealing the disturbing secrets of the neighbors just down the street. A gripping tale."
-Keith Donohue, national bestselling author of The Stolen Child



"Ms. Coleman tells the edgy story of Judy McFarland with an exquisite use of language. The meshing of the past with the present, good with bad...turned what could have been ' just another novel' into art. The experience was stunning."
-Ann Hite, author of Ghost on Black Mountain
Advertisement