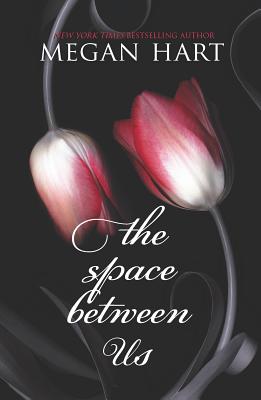 The Space Between Us (Paperback)
Mira Books, 9780778313083, 384pp.
Publication Date: September 4, 2012
* Individual store prices may vary.
Description
Tesla Martin is drifting pleasantly through life, slinging lattes at Morningstar Mocha, enjoying the ebb and flow of caffeine-starved customers, devoted to her cadre of regulars. But none of the bottomless-cup crowd compares with Meredith, a charismatic force of nature who can coax intimate tales from even the shyest of Morningstar's clientele. Caught in Meredith's sensual, irresistible orbit, inexpressibly flattered by the siren's attention, Tesla shares long-buried chapters of her life, holding nothing back. Nothing Meredith proposes seems impossible--not even Tesla sleeping with Meredith's husband, Charlie, while she looks on. After all, it's all in fun, isn't it? In a heartbeat, vulnerable Tesla is swept into a spectacular love triangle. Together, gentle, grounded Charlie and sparkling, maddening Meredith are everything Tesla has ever needed, wanted, or dreamed of, even if no one else on earth understands. They're three against the world. But soon one of the vertices begins pulling away until only two points remain--and the space between them gapes with confusion, with grief and with possibility....
About the Author
Megan Hart is the award-winning and multi-published author of more than thirty novels, novellas and short stories. Her work has been published in almost every genre, including contemporary women s fiction, historical romance, romantic suspense and erotica. Megan lives in the deep, dark woods of Pennsylvania with her husband and children, and is currently working on her next novel for MIRA Books. You can contact Megan through her website at www.MeganHart.com."
Praise For The Space Between Us…
"Hart plunges into the mainstream fiction genre with this haunting, devastating, heart-wrenching tale. She masterfully weaves every off-hand mention of a seemingly incidental detail, every potentially eyebrow-raising plot point together in service to her story and the resulting dramatic climax, which then becomes believable, thanks to Hart's skill. This story will stay with you long after you reach the last page."-Romantic Times Book Reviews on Precious and Fragile Things



"Megan Hart is easily one of the most talented voices I've encountered." -The Romance Reader



"This isn't like the previous books I've read from Ms. Hart and I've definitely learned to expect the unexpected from her.... I know this book will speak to others differently; it's that kind of read. For me it was dark, disturbing, difficult, uncomfortable, heartbreaking, and finally, redemptive and life affirming.... It's not easy to try and face those dark nooks and crannies in our hearts and minds we prefer to pretend don't exist." -Manic Readers
or
Not Currently Available for Direct Purchase