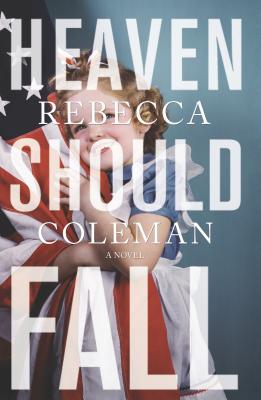 Heaven Should Fall (Paperback)
Mira Books, 9780778313892, 351pp.
Publication Date: September 25, 2012
* Individual store prices may vary.
Description
From the critically acclaimed author of The Kingdom of Childhood and Inside These Walls comes a heart-wrenching story of a family's devotion--to each other and to their country. Alone since her mother's death, Jill Wagner believes she's found the perfect partner in Cade Olmstead when he bursts upon her life--idealistic, handsome and motivated. He dreams of becoming a congressman and changing the world, and Jill is ready to stand at his side for the journey. When she discovers she is pregnant with Cade's baby, Jill accepts that she must put college on hold for the sake of their new family. But it won't be the only sacrifice she'll have to make. Relocating to the Olmsteads' New England farm, Jill is excited to welcome the baby surrounded by Cade's family. But life on the farm isn't the idyllic retreat she'd imagined. Cade's brother Elias, a soldier newly returned from Afghanistan, is struggling to recover from the experience of war, and Jill is unsettled to find the family home is no less a battlefield than the one Elias left behind. When unexpected tragedy strikes, Cade is afflicted most of all--his idealism quickly transforms into bitterness and paranoia. Before she knows it, Jill's once-ambitious husband becomes a desperate man willing to endanger them all in the name of vengeance...unless Jill can find a way out. If you love emotionally charged, issue-driven novels, don't miss Inside These Walls and The Kingdom of Childhood, available now.
About the Author
Rebecca Coleman received her B.A. in English literature from the University of Maryland at College Park and speaks to writers' groups on the subjects of creative writing and publishing. A native New Yorker, she now lives and works near Washington, D.C. Visit her at www. RebeccaColeman.net.
Praise For Heaven Should Fall…
"[An] enthralling read...recommended for fans of Jodi Picoult's realistic, ethics-driven novels." -Library Journal, starred review for The Kingdom of Childhood



"The Kingdom of Childhood raises messy and controversial questions, making it a natural pick for book clubs. Coleman does not demand sympathy for her main character, and in fact, Judy's break from reality and obscured moral barometer stokes the tension even further....Coleman writes with a flair for capturing the underbelly of the human psyche and the all-consuming nature of desire."--BookPage (5-star review)



"Coleman creates a stark psychological drama in this charged story...it's dark, fast-moving, and nicely creepy."--Publishers Weekly on The Kingdom of Childhood



"[A] sure-to-be-controversial...gutsy debut novel. Nimbly exploring such hot-button issues as the abuse of power, betrayal of trust, and predatory nature of sexual obsession, it is poised to generate major book-group buzz."--Booklist on The Kingdom of Childhood



"The Kingdom of Childhood had me hooked from the first line. It's gripping, upsetting, thought-provoking, and beautifully written, the kind of book you'll want to talk about with everyone you know."--Eleanor Brown, New York Times bestselling author of The Weird Sisters



"Wow, what a book! The story just spirals and I completely got caught up in the madness."--Carol Fitzgerald, BookReporter



"In Rebecca Coleman's entrancing debut, the scars of one woman are slowly revealed as she weaves memories from childhood over present day, like a stitch poorly attempting to sew over the truth of her own past. Intoxicating and surprising, Coleman has crafted a novel that is as astounding as it is unforgettable. This must-read will haunt the reader long after the story has leapt from the page."--Examiner.com
or
Not Currently Available for Direct Purchase