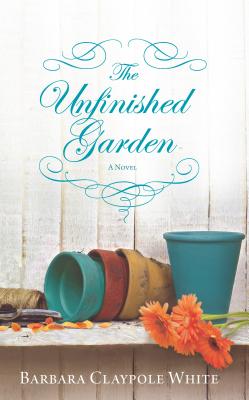 The Unfinished Garden (Paperback)
Mira Books, 9780778314127, 364pp.
Publication Date: August 28, 2012
Other Editions of This Title:
MP3 CD (10/1/2019)
Compact Disc (10/1/2019)
* Individual store prices may vary.
Description
James Nealy is haunted by irrational fears and inescapable compulsions. A successful software developer, he's thrown himself into a new goal--to finally conquer the noise in his mind. And he has a plan. He'll confront his darkest fears and build something beautiful: a garden. When he meets Tilly Silverberg, he knows she holds the key...even if she doesn't think so. After her husband's death, gardening became Tilly's livelihood and her salvation. Her thriving North Carolina business and her young son, Isaac, are the excuses she needs to hide from the world. So when oddly attractive, incredibly tenacious James demands that she take him on as a client, her answer is a flat no. When a family emergency lures Tilly back to England, she's secretly glad. With Isaac in tow, she retreats to her childhood village, which has always stayed obligingly the same. Until now. Her best friend is keeping secrets. Her mother is plotting. Her first love is unexpectedly, temptingly available. And then James appears on her doorstep. Away from home, James and Tilly forge an unlikely bond, tenuous at first but taking root every day. And as they work to build a garden together, something begins to blossom between them--despite all the reasons against it.
About the Author
Barbara Claypole White writes love stories about damaged people. She grew up in rural England, studied history at York University, and worked in London fashion before marrying an American professor she met at JFK airport. Today they live in the forests of North Carolina with their award-winning poet son. Despite detours through journalism and marketing, Barbara chased her dream of becoming a novelist and was thrilled to find a publisher months before turning 50. Never give up is her motto!
Praise For The Unfinished Garden…
Winner of the 2013 Golden Quill for Best First Book



"I learned so much about myself from this story-that fear doesn't have to hold me back, but rather, it can move me forward. The Unfinished Garden is a touching and accomplished debut."-Diane Chamberlain, bestselling author of The Secret Life of CeeCee Wilkes



"White...conveys the condition of OCD, and how it creates havoc in one's life and the lives of loved ones, with style and grace, never underplaying the seriousness of the disorder."-RT BookReviews



"A powerful story of friendship and courage in the midst of frightening circumstances... I highly recommend this wonderful love story."-Bergers' Book Reviews



"A mesmerizing tale of fear, loss, and love. Tilly and James are richly drawn and wonderfully flawed characters who embody the contradictions and imperfections that exist in all of us. Barbara Claypole White has created a novel as beautiful and complex, dark and light, sweet and sensuous as Tilly's beloved garden."-Joanne Rendell, author of The Professors' Wives' Club



"Barbara Claypole White has created such a likable, adorable, entertaining main character that I never wanted this book to end."-Lydia Netzer, author of Shine Shine Shine



"I found the writing style in The Unfinished Garden reminiscent of Rosamunde and Robin Pilcher. As a fan of both, I truly enjoyed this book and look forward to many more from Barbara Claypole White."-Julie Kibler, author of Calling Me Home
or
Not Currently Available for Direct Purchase