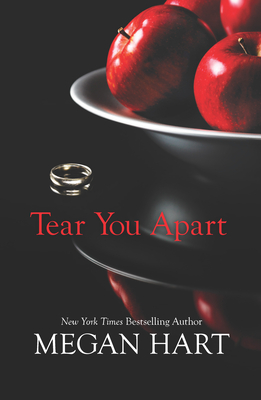 Tear You Apart
Paperback

* Individual store prices may vary.
Description
Their passion will consume everything--and everyone-- in its path.... I'm on a train. I don't know which stop I got on at; I only know the train is going fast and the world outside becomes a blur. I should get off, but I don't. The universe is playing a cosmic joke on me. Here I had my life--a good life with everything a woman could want--and suddenly, there is something more I didn't know I could have. A chance for me to be satisfied and content and maybe even on occasion deliriously, amazingly, exuberantly fulfilled. So this is where I am, on a train that's out of control, and I am not just a passenger. I'm the one shoveling the furnace full of coal to keep it going fast and faster. If I could make myself believe it all happened by chance and I couldn't help it, that I've been swept away, that it's not my fault, that it's fate...would that be easier? The truth is, I didn't know I was looking for this until I found Will, but I must've been, all this time. And now it is not random, it is not fate, it is not being swept away. This is my choice. And I don't know how to stop. Or even if I want to.
Praise For Tear You Apart…
"Hart plunges into the mainstream fiction genre with this haunting, devastating, heart-wrenching tale.This story will stay with you long after you reach the last page." -Romantic Times



"Megan Hart is easily one of the most talented voices I've encountered." -The Romance Reader



[Hart] writes erotica for grown-ups [and] holds her characters emotionally accountable, and nowhere is that more evident than in The Space Between Us. This is a quiet book, but it packed a major punch for me...She's a stunning writer, and this is a stunning book."-Super Librarian



"Deeper is absolutely, positively, the best book that I have read in ages! I cannot say enough about this book...I am not ashamed to admit that I cried real tears while reading this book. Beautiful, poignant, and bittersweet... Megan Hart never disappoints me, but with Deeper she went above and beyond."-Romance Reader at Heart Top Pick



"Hart did it again-with Collide we get a story that is so different from your usual romance novel but still it works just perfectly the way it is. I think it is one of Hart's strongest talents-her way to make her characters different and a bit flawed but still making them likeable. Her stories always feel so real and for me that makes them exponentially more appealing."-Book Lovers Inc.
Mira Books, 9780778314776, 294pp.
Publication Date: August 27, 2013
About the Author
Megan Hart is the award-winning and multi-published author of more than thirty novels, novellas and short stories. Her work has been published in almost every genre, including contemporary women s fiction, historical romance, romantic suspense and erotica. Megan lives in the deep, dark woods of Pennsylvania with her husband and children, and is currently working on her next novel for MIRA Books. You can contact Megan through her website at www.MeganHart.com."
or
Not Currently Available for Direct Purchase