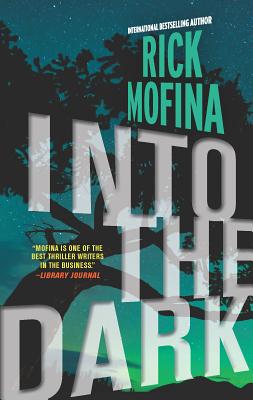 Into the Dark (Mass Market Paperbound)
Mira Books, 9780778315001, 377pp.
Publication Date: June 25, 2013
* Individual store prices may vary.
Description
The sole survivor of a heartbreaking family tragedy... Claire Bowen, a haunted psychologist, devotes her life to helping troubled women rebuild theirs. But her dream of a family with her new husband, Robert, a pilot and local hero, begins to crumble as disturbing revelations from his past emerge. And a grieving cop who lures a killer from the shadows... Detective Joe Tanner, struggling to overcome his wife's death while raising their little girl alone, heads the task force formed to stop the monster who has resurfaced with a chilling message. Race the clock in a life-and-death struggle to save the next victim... In the wake of five cold-case murders across Los Angeles, one of Claire's most promising patients vanishes. Gut instinct tells Tanner the truth is within his grasp, while Claire is torn between guilt and terror over what's to come. As time runs out, both are pulled deeper and deeper into an unspeakable darkness.
About the Author
Rick Mofina is a former crime reporter and the award-winning author of several acclaimed thrillers. He's interviewed murderers face-to-face on death row; patrolled with the LAPD and the RCMP. His true crime articles have appeared in The New York Times, Marie Claire, Reader s Digest and Penthouse. He's reported from the U.S., Canada, the Caribbean, Africa, Qatar and Kuwait's border with Iraq. For more information pleasevisit www.rickmofina.com"
Praise For Into the Dark…
"Mofina is one of the best thriller writers in the business, and Jeff's painful journey of trying to reunite his family will resonate with readers. The characters ring true, and the payoff is both emotional and shocking."--Library Journal (starred review)



"Rick Mofina's tense, taut writing makes every thriller he writes an adrenaline-packed ride." -Tess Gerritsen, New York Times bestselling author



"A blisteringly paced story that cuts to the bone. It left me ripping through pages deep into the night."--James Rollins, New York Times bestselling author on In Desperation



"Hell hath no fury like a mother wronged. In Desperation is a "A superbly written thriller that plumbs the depths of every parent's nightmare. Timely, tense, and terrifying, this book is sure to be a big hit!" --Brad Thor, #1 New York Times bestselling author



"Taut pacing, rough action and jagged dialogue feed a relentless pace. The Panic Zone is written with sizzling intent."-Hamilton Spectator on The Panic Zone



"The Panic Zone is a headlong rush toward Armageddon. Its brisk pace and tight focus remind me of early Michael Crichton."-Dean Koontz, New York Times bestselling author


"Vengeance Road is a thriller with no speed limit! It's a great read!"
-Michael Connelly, New York Times bestselling author

"A gripping no-holds-barred mystery...lightning paced...with enough twists to keep you turning pages well into the wee hours. Vengeance Road is masterful suspense."
-Allison Brennan, New York Times bestselling author


"Six Seconds should be Rick Mofina's breakout thriller. It moves like a tornado." -James Patterson, New York Times bestselling author



"Six Seconds...grabs your gut-and your heart-in the opening scenes and never lets go." -Jeffery Deaver, New York Times bestselling author