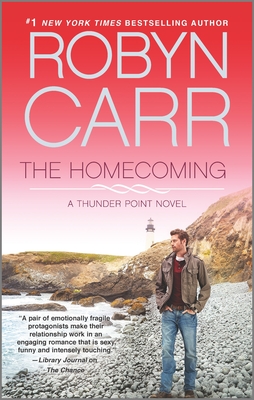 The Homecoming (Mass Market Paperbound)
Mira Books, 9780778316442, 352pp.
Publication Date: August 26, 2014
Description
www.robyncarr.com
In a small town, reputation is everything. In her latest novel, #1 New York Times bestselling author Robyn Carr explores the burden placed on a young man returning home to face his mistakesthe first step in claiming the life he was meant to live
At the age of nineteen, Seth Sileski had everything. A superb athlete and scholar, handsome and popular, he was the pride of Thunder Point. Destined for greatness, he lost it all in a terrible accident that put an end to his professional football career when it had barely begun. The people in his hometown have never forgotten what might have been.
Seth has come to terms with the turns his life has taken. But now he's been presented with an opportunity to return home and show his fatherand the people of Thunder Pointhe's become a better, humbler version of his former self.
Winning over his father isn't the only challenge. Seth must also find a way to convince his childhood neighbor and best friend, Iris McKinley, to forgive him for breaking her heart. With his homecoming, will Seth be able to convince the town, his family and especially Iris that he's finally ready to be the man who will make them all proud?
Look for "What We Find" by Robyn Carr, a powerful story of healing, new beginnings and one woman's journey to finding the happiness she's long been missing. Order your copy today
Advertisement