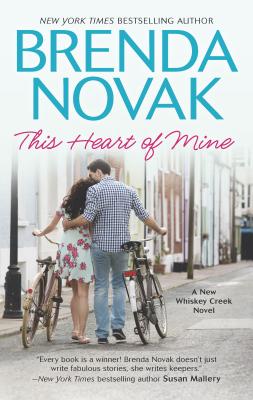 This Heart of Mine (Mass Market Paperbound)
Mira Books, 9780778316725, 400pp.
Publication Date: March 31, 2015
Description
www.BrendaNovak.com
First love. Second chance?
As the daughter of a hoarder, Phoenix Fuller had a tough childhood. So when the handsome, popular Riley Stinson became her boyfriend in high school, she finally felt as though she had something to be proud of. Phoenix was desperate not to lose himespecially once she found out she was pregnant. Yes, she might have acted a bit obsessive when he broke up with her. But she did not run down the girl he started dating next.
Unfortunately, there was no way to prove her innocence. Now, after serving her time in prison, Phoenix has been released. All she wants to do is return to Whiskey Creek and get to know her son. But Jacob's father isn't exactly welcoming.
Riley doesn't trust Phoenix, doesn't want her in Jacob's life. He is, however, ready to find someone to love. And he wants a good mother for his son. He has no idea that he's about to find both
Advertisement