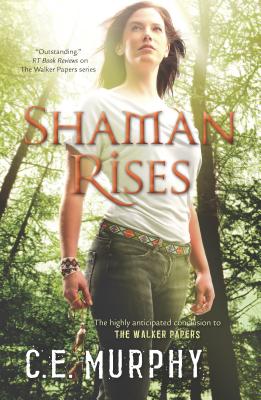 Shaman Rises (Walker Papers #9) (Paperback)
Mira Books, 9780778316916, 332pp.
Publication Date: June 24, 2014
Description
Joanne Walker has two choices:
Defeat the enemyor lose her soul trying
For over a year, Joanne has been fighting the Masterthe world's most abiding evil entity. She's sacrificed family, friendships, even watched potential futures fade awayand now the Master is bringing the final battle to Joanne's beloved Seattle.
Lives will be lost as the repercussions of all Joanne's final transformation into her full Shamanic abilities come to her doorstep. Before the end, she'll mourn, rejoiceand surrender everything for the hope of the world's survival. She'll be a warrior and a healer. Because she is finally a Shaman Rising.
"The twists and turns will have readers shaking their heads while devouring the next page." USA TODAY on Raven Calls.
Advertisement