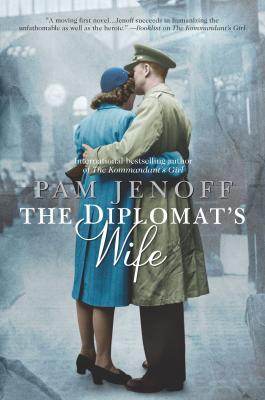 The Diplomat's Wife (Kommandant's Girl #2) (Paperback)
Mira Books, 9780778325123, 360pp.
Publication Date: April 29, 2008
Other Editions of This Title:
Compact Disc (7/9/2019)
Compact Disc (7/9/2019)
MP3 CD (7/9/2019)
Paperback (11/24/2020)
* Individual store prices may vary.
Description
From the New York Times bestselling author of The Orphan's Tale How have I been lucky enough to come here, to be alive, when so many others are not? I should have died.... But I am here. 1945. Surviving the brutality of a Nazi prison camp, Marta Nederman is lucky to have escaped with her life. Recovering from the horror, she meets Paul, an American soldier who gives her hope of a happier future. But their plans to meet in London are dashed when Paul's plane crashes. Devastated and pregnant, Marta marries Simon, a caring British diplomat, and glimpses the joy that home and family can bring. But her happiness is threatened when she learns of a Communist spy in British intelligence, and that the one person who can expose the traitor is connected to her past.
How do you think Marta's experiences during the war have affected her?
What do you think draws Marta and Paul together so powerfully?
How did Marta's character change/evolve throughout the story?
What was Marta's greatest strength? Her greatest flaw?
How does Marta and Paul's dynamic change through the book?
What was Marta's relationship like with the places and people from her past?
Did you agree with Marta's choices in the book? Why or why not?
How was Marta's life affected by the secrets that she kept?
How did Marta and Emma's views of one another change in this book?