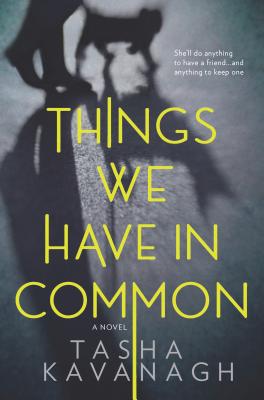 Things We Have in Common (Hardcover)
Mira Books, 9780778326854, 304pp.
Publication Date: January 31, 2017
Other Editions of This Title:
Paperback (1/30/2018)
* Individual store prices may vary.
Description
" A] perfectly orchestrated girl-who-cried-wolf thriller."--The New York Times Book Review A dark, utterly compulsive novel about what happens when the warped imagination of a teenage girl turns into reality... When fifteen-year-old Yasmin--obese, obsessive and deemed a freak by her peers--sees a sinister man watching Alice Taylor from the school fence, she becomes convinced he's planning to take her. After all, who wouldn't want the popular and perfect Alice? Then Yasmin realizes if she can find out who he is before he acts, she'll be the only one who can tell the police, save Alice and become Alice's heroine. But as Yasmin discovers more about this man, her affections begin to shift. Perhaps she was wrong about him. Perhaps she doesn't need Alice after all... And then Alice vanishes.
1. The novel is written in the second-person point of view. How did this affect your reading experience? Why do you think the author chose this POV?
2. Do you think the author intends the "We" in the title to include you?
3. Yasmin is a very introspective character, often imagining scenarios removed from her daily life. How does this trait shape her as a narrator? Does this make her unreliable? What external factors contribute to her fantasies?
4. Why do you think Yasmin fantasizes about Alice's disappearance? What emotional need, if any, does this fulfill for her?
5. How does Yasmin's life at school affect her life at home? How does her home life affect her behavior at school?
6. What roles does Mr Caldwell fill in Yasmin's life? What roles does she fill in his?
7. Does this novel challenge our understanding of guilt and innocence? Who is the perpetrator? Who is the victim?
8. In what ways is this novel a search for belonging?
9. What did you think of the ending? What did you make of the very last sentence?
10. Would you befriend Yasmin?