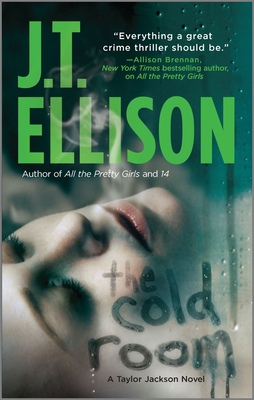 The Cold Room (Mass Market Paperbound)
Mira Books, 9780778327141, 401pp.
Publication Date: February 16, 2010
Description

Homicide detective Taylor Jackson thinks she's seen it all in Nashville but she's never seen anything as perverse as The Conductor. Once his victim is captured, he contains her in a glass coffin, slowly starving her to death. Only then does he give in to his attraction.
Later, he creatively disposes of the body by reenacting scenes from famous paintings. Strangely, similar macabre works are being displayed in Europe. Taylor teams up with her fiance, FBI profiler Dr. John Baldwin, and New Scotland Yard detective James "Memphis" Highsmythe a haunted man who has eyes only for Taylor to put an end to The Conductor's art collection.
Has the killer gone international? Or are there dueling artists, competing to create the ultimate masterpiece?

About the Author
J.T. Ellison is a former White House staffer who moved to Nashville and began research on passion, forensics and crime. She worked extensively with the Metro Nashville Police, the FBI and various other law enforcement organizations to write her critically acclaimed novels ALL THE PRETTY GIRLS and 14. She is the Friday columnist at Murderati.com and a founding member of Killer Year. She lives in Nashville with her husband and a poorly trained cat.
Advertisement