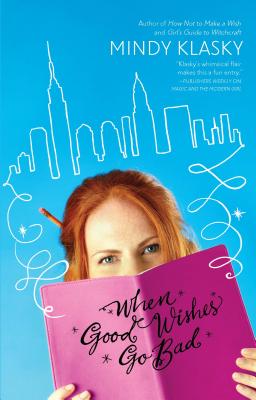 When Good Wishes Go Bad (Paperback)
Mira Books, 9780778328216, 341pp.
Publication Date: March 23, 2010
* Individual store prices may vary.
or
Not Currently Available for Direct Purchase
Description

Rebecca Morris is suffering from an excess of magic
Things that have disappeared: her boyfriend; her life savings; three-and-a-half million dollars from the theater company that pays both their salaries. (Coincidence? Um, no.) Also, the groundbreaking play she's been slaving over has vanished in a puff of copyright-colored smoke.
Other, weirder things that have appeared: a magic lamp complete with genie wishes. A fully furnished (and paid-for) Manhattan condo and fabulous designer wardrobe. (The last two courtesy of the first one, obvs.)
So Becca's putting that last wish on hold. What with discovering a mesmerizing new play, getting it onstage and falling hard for the adorably awkward guy who wrote it, Becca is swamped. And that's without factoring in the guerrilla gardener, popcorn magnate and the gender-bending genie with an agenda of his/her own.
Now Becca's hoping that her good wishes don't go oh, so wrong .

About the Author
Mindy Klasky learned to read when her parents shoved a book in her hands and told her that she could travel anywhere in the world through stories. She never forgot that advice. When Mindy isn't \u0022traveling\u0022 through writing books, she quilts, cooks and tries to tame the endless to-be-read shelf in her home library. You can visit Mindy at her Web site, www.mindyklasky.com.
Advertisement