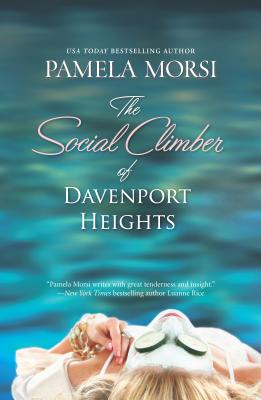 The Social Climber of Davenport Heights (Paperback)
Mira Books, 9780778328421, 376pp.
Publication Date: March 23, 2010
* Individual store prices may vary.
or
Not Currently Available for Direct Purchase
Description
Ah, the life of the upper-crust: decadent, flaky and not so good for the heart.
Jane Lofton has everything she ever dreamed of: a high-powered career, a fabulous home, a wealthy husband, David, and a beautiful daughter, Brynn. Of course, David "also" has a new girlfriend spending his old money. Brynn "also" has a therapist helping her articulate her contempt for her mother. And Jane "also" has
an obligation to the Man Upstairs. A chance meeting between her BMW and an eighteen-wheeler prompts Jane to make a deal: let her live and she'll dedicate herself to Doing Good. Whatever that means. Jane's platinum-card kung fu has taught her how to spend, but not how to give turns out it's actually pretty hard But when her country-club life crumbles, Jane is faced with an even bigger challenge: replacing all her dreams and salvaging her soul.
Wise, witty and relentlessly real, "The Social Climber of Davenport Heights" (Originally published as "Doing Good") is a story about discovering the difference between what something costs and what it's worth.
About the Author
Mindy Klasky learned to read when her parents shoved a book in her hands and told her that she could travel anywhere in the world through stories. She never forgot that advice. When Mindy isn't \u0022traveling\u0022 through writing books, she quilts, cooks and tries to tame the endless to-be-read shelf in her home library. You can visit Mindy at her Web site, www.mindyklasky.com.
Advertisement