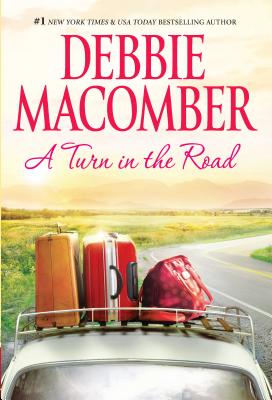 A Turn in the Road (Hardcover)
Mira Books, 9780778329831, 333pp.
Publication Date: April 26, 2011
Description

In the middle of the year, in the middle of her life, Bethanne Hamlin takes a road trip with her daughter, Annie, and her former mother-in-law, Ruth.
They're driving to Florida for Ruth's 50th high-school reunion. A longtime widow, Ruth would like to reconnect with Royce, the love of her teenage life. She's heard he's alone, tooand, well, she's curious. Maybe even hopeful.
Bethanne herself needs time to rei- ect, to ponder a decision she has to make. Her ex-husband, Granther children's fatherwants to reconcile now that his second marriage has failed. Bethanne's considering it.
Meanwhile, Annie's out to prove to her onetime boyfriend that she can live a brilliant life without him
So there they are, three women driving across America. They have their maps and their directionsbut even the best-planned journey can take you to a turn in the road. Or lead you to an unexpected encounterlike the day Bethanne meets a man named Max who really is a hero on a Harley. That's when Bethanne's decision becomes a lot harder. Because Grant wants her back, but now there's Max.
From Seattle's Blossom Street to the other end of the country, this is a trip that could change three women's lives.

Praise For A Turn in the Road…
"Debbie Macomber is...a bona fide superstar." -Publishers Weekly



"Popular romance writer Macomber has a gift for evoking the emotions that are at the heart of the genre's popularity."
- Publishers Weekly



Debbie Macomber writes characters who are as warm and funny as your best friends."
-New York Times bestselling author Susan Wiggs



"Debbie Macomber is one of the most reliable, versatile romance authors around."
-Milwaukee Journal Sentinel



"As always, Macomber draws rich, engaging characters."
-Publishers Weekly



"Macomber is a master storyteller; any one of these characters could have been a stereotype in less talented hands. Instead, these women and their stories are completely absorbing."
-RT Book Reviews on The Shop on Blossom Street



"Macomber's assured storytelling and affirming narrative is as welcoming as your favorite easy chair."
-Publishers Weekly on Twenty Wishes



"Macomber's latest...glows with genuine goodness and great emotional warmth."
--John Charles, Chicago Tribune on Hannah's List



"Debbie Macomber tells women's stories in a way no one else does."
--BookPage



"Macomber is an adept storyteller...many will be entertained by this well-paced story about four women finding happiness and fulfillment through their growing friendship."
--Publishers Weekly on The Shop on Blossom Street
Advertisement