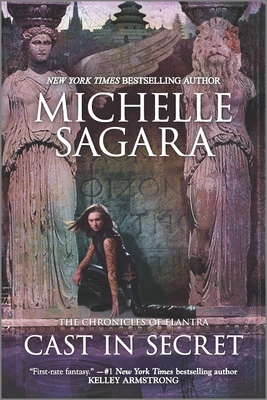 Cast in Secret (Chronicles of Elantra) (Paperback)
Mira Books, 9780778368861, 464pp.
Publication Date: April 24, 2018
* Individual store prices may vary.
Description
Stolen goods were so much easier... Still avoiding her magic lessons--yet using her powers when need be--Private Kaylin Neya is relishing investigating a regular theft once again. That is, until she finds out the mysterious box was taken from Elani Street, where the mages and charlatans mingle and it's sometimes difficult to tell the difference between the two. Still, she hopes this might be a mundane case... Then in a back room, Kaylin sees a lost-looking girl in a reflective pool...who calls out for Kaylin's help. Shaken, Kaylin tries to stay focused on the case at hand. But since the stolen item is ancient, has no keyhole and holds tremendous darkness inside, Kaylin knows unknown forces are again playing with her destiny--and her life...