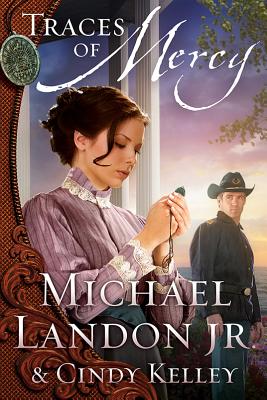 Traces of Mercy (Paperback)
David C Cook, 9780781408691, 344pp.
Publication Date: October 1, 2013
Description
From Michael Landon Jr. and Cindy Kelley, authors of "The Silent Gift" and creators of the hit television film "Love Comes Softly," comes an exciting historical romance set in post-Civil War, and filled with suspense and faith-building values. At the war's end, a young woman suffers an accident that leaves her unconscious and alone.Waking with amnesia, she takes the name Mercy and wants more than anything to find out the truth of her past. But then a handsome stranger arrives, who may hold the key to everything she has forgotten. What he knows could devastate her future, and even end her life.Written by two proven storytellers, "Traces of Mercy" is perfect for anyone who loves historical fiction, prairie-based tales, or just a good romance.

About the Author
Michael Landon Jr., son of television legend Michael Landon, is an award-winning storyteller, first in television and film, and now in books. His print works include "One More Sunrise" co-written with Tracie Peterson.Cindy Kelley is an author and screenwriter who worked with Landon on the "Love Comes Softly" television film and co-wrote the novel "The Silent Gift" with Landon.

"
Advertisement