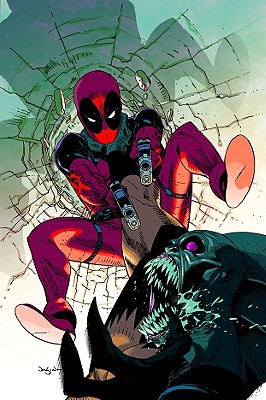 Deadpool - Volume 2: Dark Reign (Paperback)
Dark Reign
Marvel Comics, 9780785132745, 120pp.
Publication Date: December 1, 2009
Description
Remember when Deadpool saved the Earth from those pesky Skrulls? Well, the guy who stole the intel Deadpool worked so hard to acquire - and positioned himself as Earth's Number One War Hero - wants to make sure you don't. The last thing this guy needs is a certain "Merc with a Mouth" letting everyone know the truth of how he saved the day, and he's hired a certain maniacal man-eater to make sure Deadpool never does. Here comes Tiger-Shark! Collects Deadpool #6-7, 10-11.
Advertisement